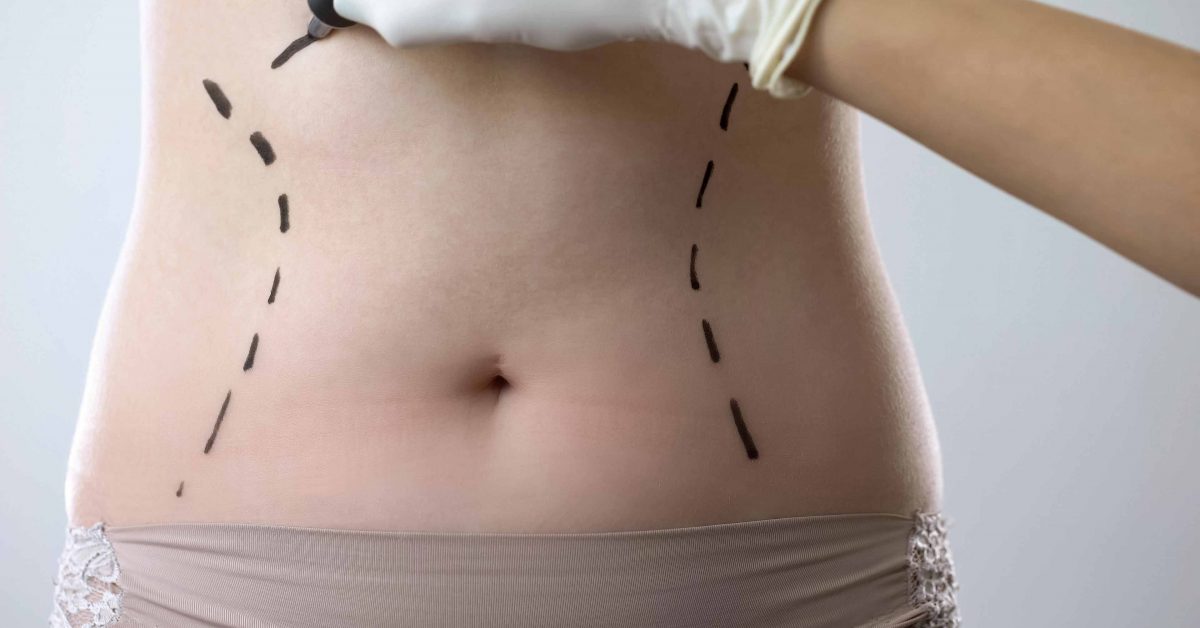 If you are making plans to improve the current look of your body, it is vital that you head towards the tummy tuck option. It is proven to be best way to get back into shape, especially after a long and tiring pregnancy. But with such a great option, there comes with amazing recovery procedure. Here, you have to be very careful with the option and finally head for the best recovering tips to help you with the approach faster.

Learn a bit more about tummy tuck:
Before you proceed further towards the surgery, it is vital to learn what tummy tuck actually is. It is known as abdominoplasty, which is one invasive surgery. It is mainly designed to remove extra skin from the abdomen area and will tighten up the muscles in case they have separated. That will result in a flatter, smoother and tauter midsection. In some of the instances, the surgeon is said to have combined liposuction with this field of tummy tucking procedure.

The main goal is to remove excessive fat pockets and enhance a better figure for the patient. For those women suffering from tummy tuck, it is a major part of their ultimate makeover. For that, some doctors will add extra bit of procedures like breast lift and breast augmentation for that complete delight. This is going to be highly beneficial for those who have lost enough weight but will have extra sagging skin.

Ways in which tummy tuck actually works:
When this tummy tuck procedure is ongoing, the surgeon will make long horizontal incision, just above the pubic zone. Later, when the operation is all covered, this scar can get easily concealed with swimsuits and underwear. In case the patient has some diastasis recti or even separation of the current abdominal muscles, the surgeon in here to bring those muscles together with the help of sutures.

Later, the extra skin will be proficiently removed and the remaining skin will tighten up well right above the abdomen region. At the end of the operation, the incision will be proficiently closed before dressing up the wound.
The five simple tips for easily recovering from tummy tuck operation:

It really takes some time to actually recover from your current tummy tuck operation. Following doctor's guidance is always the main way to recover from your tummy tuck operation as soon as possible. It is really hard to come across any procedure, which will move faster. You need to give the time your recovery process needs. However, following five simple tips can go a long way and help you out in this venture.

1. Be sure to always follow the advices procured from your doctor. It is one way to ensure that you have a good recovery time. For that, you might have to take prescribed medicines, wear some of the compression garments and then avoid some physical activities too.
2. Moreover, you need to be in complete rest for minimum 2 weeks after surgery. Well, you can try some light walking as that will help you with healing and proper circulation. However, it is also important for you to get enough sleep and rest. You don't have to push yourself quite hard physically, mainly during the early recovery stages.
3. There is no short cut to saying that you have to remain always prepared. Make sure that you plan ahead by just arranging for the right help. Try to stock up right on the healthy groceries and then prepare for that comfortable recovery area.
4. Moreover, you have to stay healthy for continuing with your better figure post-operation. Remember that your body is going through various changes now. So, it will need the nutrition and proper hydration as well, to help heal in a quick and complete manner.
5. Never ever try to rush the healing procedure as it will do in its own time. It might feel a bit tempted to head back to work and the daily routines, but rushing through the recovery procedure can compromise said results. It can also prove to be quite dangerous. Be sure to follow all the post-operative timelines. It will help you with enough time to heal proficiently.

Learn more about the recovery feeling after tummy tuck operation:
Tummy tuck is always in need for a large incision. So, there will be a significant manipulation amount of the tissues and muscles. Moreover, patients will also expect a lengthy form of recovery procedure in here.
• For the first few days, you are likely to feel uncomfortable with bruising, pain and even swelling. For that, you need to ask your doctor for some medical help, which will relieve you of these symptoms. Moreover, it feels nice to stay hydrated and take rest for most of the time.
• As you will have limited mobility for the initial few days, most patients might need to arrange for a help to cover up the tasks around house. This form of help is particular mandatory for those patients with toddlers, young children or pets at home.
• Most of the time, patients are able to resume their daily and normal activities after around 2 weeks. They can return back but only to light desk work and nothing serious like lifting up heavy items and more.
• After around a period of 4 to 6 weeks, most of the swelling is likely to subside a lot. Patients will then feel more themselves and can get to see some results in here for sure.

If you are adding some extra procedures to perform with tummy tuck operation, then there are some extra aspects of recovery to consider then. For that, you need to care for that second incision, and also get to wear compression garments. The main goal is to reduce swelling and then promote proficient healing with time. In case you need some added help with the same, make sure to log online and get the right services as and when asked for from doctors, especially plastic surgeons.