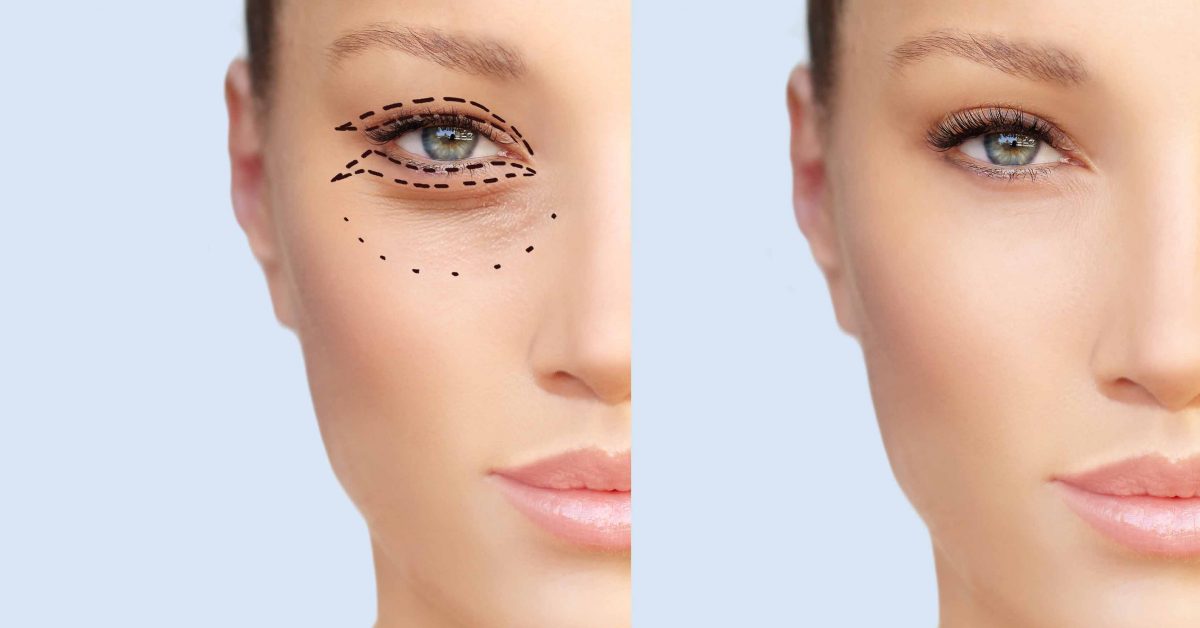 Blepharoplasty is a very popular form of cosmetic surgery, which is mainly noted to be eyelid lift. The main aim of this process is to actually lift up the skin on the lower or upper eyelids. It can also be used for removing extra of the sagging skin with growing age. Especially when the matter revolves around the upper eyelid, it might obscure the vision well.

Eyelid surgery is one pretty straightforward process. Here, the incisions are seen to be made in natural eye's creases. This is because the surgeons want to minimize scars. Most of the time, you will remain under the effects of general anesthesia. In some cases, doctors might add some sedation to it as well. No matter whichever form of anesthesia you get for the surgery, you are not likely to feel any pain. Most of the time, you will not be even aware of the situation going around.

The next step after the surgery is covered:
When the surgical procedure is done and dusted, you will see a serious transformation in appearance of eyes. You won't see the loose sagging skin and the eyes will start to open up a bit more. That will make the eyes look more youthful and refreshed. But, be sure that you won't get to see such transformations immediately and need to take some special care during this said recovery process. It will ensure that you will receive enough result from surgery. Learning about the recovery tip is always a necessity and it is time to check out those points well.

• Smoking is not something you should do at this stage:
Smoking remains to be a single and big healing inhibitor as it can easily compromise the oxygenated blood flow around the body. It can even increase some of the other risks associated with high end complications. In case you cannot quit completely, then you have to stop smoking for a minimum of one week before and after you are done with the eyelid surgery.

• No need for facial cosmetics for minimum a week:
What most people don't know is that moisturizers and cosmetics can easily hike up the ratio of infection development along with irritating the healing wounds more. So, try to keep those cosmetics products out of your use for at least one week after you are done with the surgery. Remember to check on with the recovery procedure as sometimes you might have to refrain from using cosmetic products for more than a week. Consulting with your surgeon for that is really vital.

• Follow the caring routines minutely:
There are times when you might need to have some specified advices when it comes to caring for eyes while the eyelids start the healing procedure. This step will include almost everything. Right from the time you need to wear the dressing to final cleaning of your face and eyes, there are loads of options available.

There are some activities that you might have to follow. And then there are others, which you cannot take part in. for example, if you love swimming, make sure to refrain from it for minimum one week after surgery. You will be given detailed instructions to follow. Make sure to do that for reducing any complication risk and then improve outcome of the said procedure.

• Be sure to raise the pillows:
Your body has gone through some serious surgeries and is time for it to get some rest to heal up. Whenever you are sleeping, be sure to raise the pillows to keep the head high than rest of the body. Always plan to sleep on your back and avoid turning to the sides while sleeping. This step will actually help you to reduce the inflammation to a great extent.

• Pain medications are to be taken as directed by surgeon:
If you are in pain, then there is hardly anything that you might gain. On the other hand, you will come across people who might put off taking the pain relief medicines unless they cannot tolerate the pain anymore and have to take it. Always remember that if you are in pain most of the time that will reduce the current healing process. So, in the end, that will make your life a lot more miserable that you have anticipated.

Moreover, if you have no other option but to take the pain killer, be sure to follow the instructions that come with it. Don't try to over or under dose the medicine. Taking pain relieving medications will help you to avoid feeling discomfort from reaching any of those unbearable levels.

• Be sure to look a tad bit differently:
Once you have gone through the eyelid surgery, remember that you are likely to look differently from what you used to. So, accept that fact first. If you can do that easily, that's when you can actually start enjoying your new appearance. The initial look will be a bit shocking as you will have bruises and swelling all over, but that's not the final result. Redness, inflammation and similar such issues are quite common, so nothing to worry about that. You can stay at home for the time being and give the healing process some time.

• Extra support is a mandatory note for sure:
First of all, you cannot drive after you have gone through the surgery. So, you need someone to be with you who will drive you back at home and take care of you. General anesthesia will last for 24 hours and for that time, and even after that, you will need one helping hand. You can ask any of your family member or friend to help you drive back home when the process is done. The person must be there with you, till you get back all your senses and feeling okay.

It is not that difficult to start the recovery procedure after blepharoplasty. Just be sure to check out all the promising options first before the final call.