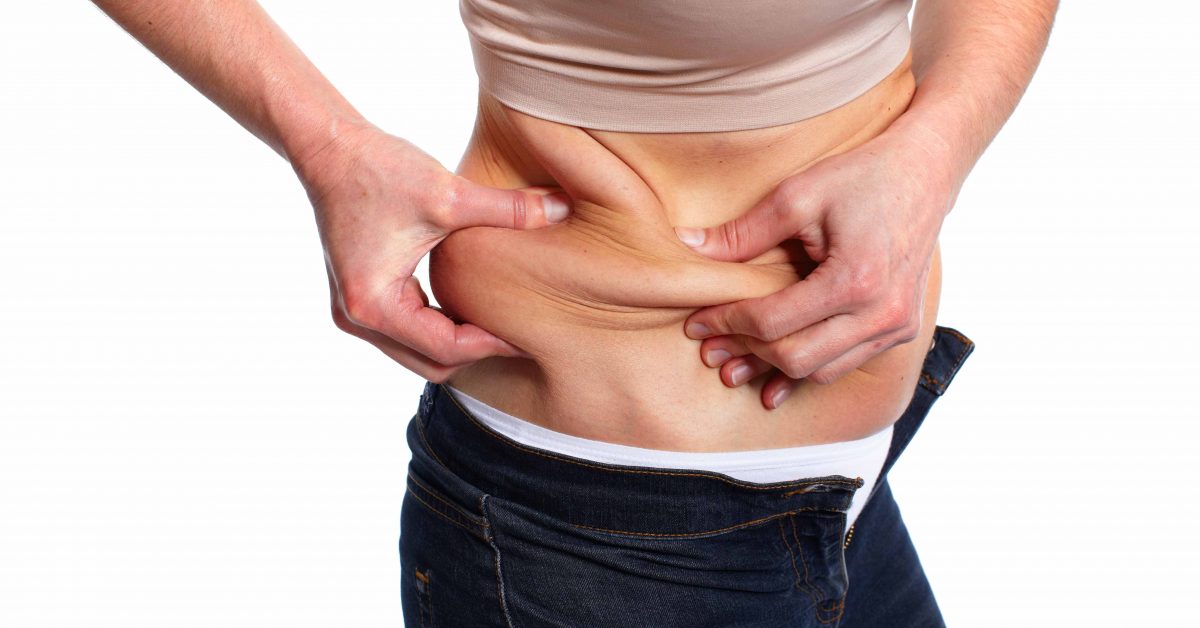 Everyone wants toned and flat stomachs. In most cultures, it's a sign of beauty and attractiveness. Unfortunately, due to various factors such as lifestyle habits, sudden weight fluctuations, pregnancy, or even genetics, – it's nearly impossible for some to achieve flat and toned stomachs. Once these people turn forty, having flat or toned stomachs becomes a distant dream. Thankfully, modern medicine and advancements in surgical procedures give such people hope in the form of tummy tucks.

What are Tummy Tucks?
Tummy tucks are cosmetic surgeries (medical name – abdominoplasty) where surgeons tighten the patients' loose or droopy abdominal muscles and get rid of excess fat or skin in the abdominal regions. As a result, the patients' midsections become extremely toned and almost look sculpted. These positive effects last for years. Plus, tummy tucks are extremely common and totally safe. Many people who are anxious about their physical appearances, especially the stretched or loose skin in their stomach regions, can benefit from getting tummy tucks.

Surgeons essentially cut out stubborn fatty deposits and excess skin from the abdominal regions. They also tighten the weakened muscles of this region, giving people the perfect long-lasting solution that years of exercising or rigorous dieting just can't provide. Despite these procedures being so helpful and life-changing for thousands of people, many people malign tummy tucks with baseless myths and rumors. Here are some of them –

Myth – Tummy Tucks Are for Obese People Looking to Lose Weight

One of the most repeated misconceptions and myths about tummy tucks is that they're surgeries for people aiming to lose weight. Surgical procedures that are designed to help people lose weight are called 'bariatric procedures.' Tummy tucks aren't bariatric procedures. They're intended for people who are usually normal weight but can't get rid of the saggy skin on their stomachs.

Most recipients of tummy tucks are women who've undergone multiple pregnancies. These women who are otherwise quite active and 'healthy' as in not obese, have protruding abdomens. Pregnancies cause their skin to expand, and after deliveries, the loose skin remains on their stomachs. Hence, tummy tucks are not procedures for obese people looking to lose weight. Although, tummy tucks will get rid of any excess fat in your abdominal regions.

Many surgeons even apply liposuction techniques during tummy tuck surgeries to mildly minimalize pockets of stubborn fat cells that are just as resistant to rigorous dieting or exercising as the saggy skin on stomachs. With that being said, abdominoplasties won't drastically alter a patient's weight. It may help people look slimmer, but it definitely isn't a weight-loss tactic.

Myth – "Don't Go Under the Knife, Tummy Tuck Results Can be Achieved Organically"

While it is true that by following healthy diets and engaging in regular exercises, people can look slimmer, some fat cells are far too stubborn to leave your body organically. Plus, no amount of exercising will impact the loose skin you have hanging around your stomach. However, people who get tummy tucks shouldn't avoid dieting or exercising as they're still the best tools for losing weight organically. But, telling a woman who has gone through multiple pregnancies to exercise to lose weight is plain silly.

During childbirth, women experience significant weight fluctuations that weaken their abdominal muscles and extend the inner cummerbunds of their connective tissues. These stretches and extensions make their tummies appear larger. The only way to recover from over-stretched abdominal walls or fascia is getting a tummy tuck surgery.

Myth – Tummy Tucks are Not for Men

Due to the fact that childbearing women face unalterable changes to their midsections, women, in general, are likelier to opt for tummy tuck surgeries. While it's true that abdominoplasties are more common for men, that doesn't mean men can't undergo these surgeries.

A major reason behind this myth about abdominoplasties is the nickname this procedure picked up in the last two decades. Abdominoplasties are commonly called "mommy makeovers." That's why most men assume they can't benefit from this procedure.

Tummy tuck surgeries are one of the most popular cosmetic surgeries for men. Men, just like women, suffer from anxieties about their physical appearances. It's normal for men who have gone through intense weight loss programs to develop loose skin in their midsections. Hence, people with "dad bods" can and should restore these abnormalities by getting tummy tuck surgeries. After all, men too want youthful-looking stomachs that are worthy of flaunting at the beach!

Myth – You're Too Young or Too Old to Get Tummy Tuck Surgery

As long as you're physically healthy enough to undergo invasive surgeries, don't smoke, over the age of eighteen, and have a stable weight – you can get a tummy tuck surgery. Whether you're thirty or seventy-five – anyone can dramatically improve the curves of their midsections with tummy tuck surgeries.

While it's true that most patients who undergo abdominoplasties are typically aged between thirty-five and sixty-five, all adults can opt for tummy tuck procedures as long as their board-certified plastic surgeon gives them the green light.

FAQs about Tummy Tuck Surgeries
• Is There a Fixed Age for Getting Tummy Tucks?
No.
• Can I Consult a Surgeon before Getting a Tummy Tuck Surgery?
Yes, and you should. Surgeons examine patients' medical backgrounds to deem whether they're fit for the procedure. They also discuss what types of results patients expect from the procedure.
• How to Prepare for a Tummy Tuck Surgery?
Quit smoking for two months before the surgery. Make arrangements for the post-surgery recovery process (at least two months of rest is mandatory). Listen to your cosmetic surgeon's recommendations.
• How Are the Recovery Processes?
Varies from patient to patient. Typically, at least two months of rest and observation are mandatory.
• What Results Should I Expect?
Don't expect the numbers on your weighing machine to drop drastically. But, you should expect a slim and smooth stomach.
• Will I Be Able to Move after Getting a Tummy Tuck Surgery?
Not freely for 7-14 days after the surgery. Your surgeon will recommend you move while being bent at your waist to protect the incisions. Expect to stand up straight two weeks after the surgery.