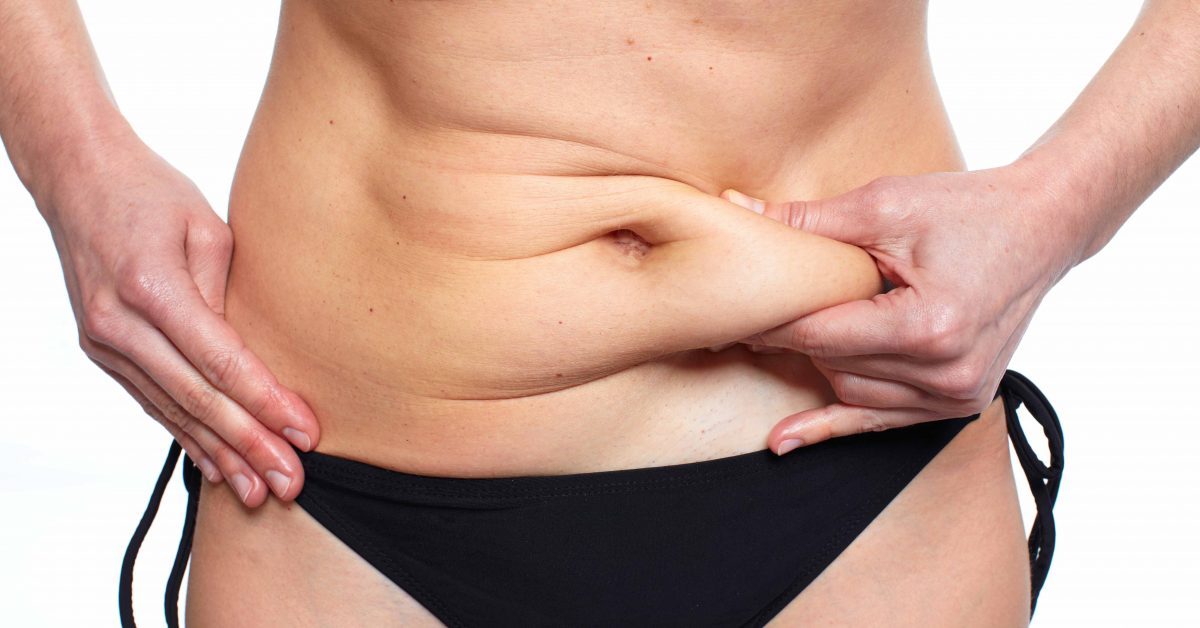 Liposuction and tummy tucks are constantly correlated even though they're completely two different surgical procedures. The fact that both these procedures help countless people every year makes these comparisons even worse. These comparisons stem from the fact that they're both recommended to people struggling with stubborn fat cells in their bodies and loose skin in their abdominal regions. Since losing these fat cells via dieting or exercising is impossible, physicians recommend getting either liposuction or tummy tucks, based on the patient's specific conditions.

Understanding Liposuction
Liposuction is recommended to people seeking to get rid of excess fat in various parts of their bodies. These procedures correct, reshape, and beautify such pockets of fat that don't go away even after years of exercising.

Physicians call these fat cells' stubborn fat,' and they're commonly found in people's arms, necks, buttocks, legs, upper thighs, faces, necklines, backs, midriffs, and abdomens. In these regions, clusters of 'stubborn fat' can grow for various reasons. These regions can only be made smoother and uniform when surgeons eliminate the fat cells during liposuction procedures.

So, if you're looking to improve and beautify the overall contours and shapes of various body parts, go for liposuction. These procedures are tried and tested and extremely effective at eradicating stubborn fat pockets.

However, even if you lose your excess fat after undergoing liposuction, the procedure won't tighten your skin.
Recover periods after getting liposuction are short and simple. Recovering from tummy tucks, on the other hand, can be more challenging. Expect to miss work for at least three to four days after your liposuction surgery. People who undergo liposuction are usually aged under forty. These candidates don't get liposuction to fix their skin laxity issues.

Understanding Tummy Tucks
As stated above, liposuction is much less complex than tummy tucks. But, these procedures are only for getting rid of localized fatty and odd bulges or swellings in certain parts of the body. On the other hand, Tummy tucks are complicated surgical procedures that always involve anesthesia, permanent scarring and are very hard to recover from. Here's why tummy tucks and liposuction surgeries are different –

• Tummy tucks are purely invasive procedures. Liposuction can be both invasive and non-invasive.
• Tummy tucks are only meant for toning down your abdominal region, not other parts of your body. Liposuction can be carried out in various places.
• Liposuction procedures may eliminate extra fat cells, but they won't tighten your skin or your muscles. For any loose skin or muscles in your abdominal regions, you'll need tummy tucks. During tummy tucks, surgeons cut their patients' lower abdomen skin to do away with excess skin and harden droopy muscles.
• If you have too many stubborn fat pockets in your arms, legs, necks, buttocks, thighs, faces, necks, backs, or waists, tummy tucks won't help you.
• Tummy tucks, being highly invasive procedures, leave significant and noticeable scars in the patients' bodies. These scars can spread from one side of the tummy to the other.
• After getting tummy tucks, patients have to stay in 'recovery mode' for at least two to three weeks, sometimes even months. The patient may not feel completely 'normal' even after two months as there are noticeable swellings in their tummy regions. Expect these swellings to completely fade away four to five after the tummy tuck surgery. Hence, a break from work for at least two weeks is mandatory.
• Usually, people above forty years of age get tummy tucks when their skins' natural elasticity diminishes. Skin and even some core muscles around the tummy region may become detached or loose after turning forty.
• Women who've undergone several pregnancies are the most common recipients of tummy tucks. These procedures help them return to their pre-pregnancy shapes. Liposuction can't do that.

Tummy Tuck or Liposuction – Which One Do You Need?
Liposuction is suggested for people with average amounts of loose skin and only need to do away with excess fat from their bodies, particularly in their abdominal regions. If the sagging or loose skin around your tummy isn't too bad, going for a liposuction procedure will serve you well.

On the other hand, people with too much hanging or droopy skin around their abdominal regions should opt for tummy tuck surgeries. Liposuction surgery is primarily for getting rid of fat cells in the body. These procedures don't tighten or smoothen droopy skin. Both of these surgical procedures are typically performed using general anesthetics.

Tummy tuck surgeries usually last for three to four hours and involve these steps –
• Patients receive anesthesia.
• Surgeons make incisions to eliminate 80-90% of the skin and fat in the abdominal regions.
• The front part of the abdomen is tightened using permanent structures.
• Surgeons relocate the skin around the navel region. Bellybuttons are brought forward via incisions.
• The bellybuttons are then sutured back to their normal locations.
• Incisions are stitched.
• The stitches leave permanent scars.
• To avoid post-surgery infections, patients may receive antibiotics.

Liposuction surgeries involve these steps –
• Patients receive anesthesia.
• Surgeons make small incisions on the regions that are being operated on.
• Slim and hollow tubes are inserted through these incisions to slacken fat via gentle shakes.
• All displaced fat is then sucked out using sterile surgical vacuums or syringes.
• It takes a few minutes for the swelling or fatty fluid retentions to wear away.

Recovering from a Liposuction Surgery – What You Need to Know
Although liposuction procedures are extremely safe, doing the right things during the post-surgery phase enhances the results.
• Always consult with your plastic surgeon after the surgery about what kind of recovery process you should follow.
• Recovery periods vary for different individuals. Don't listen to friends who've gone through liposuction procedures in the past. Stick to what your surgeon recommends and allow your body to heal at its natural pace.
• Most patients aren't required to stay overnight in the hospital. But, the surgeon may ask you to stay for observational purposes.
• Avoid driving or physical activities as the after-effects of pain medications or anesthetics may dull your senses.

Always eat well, stay hydrated, take loads of rest, and start taking short walks after a week. Don't jump into tedious activities.