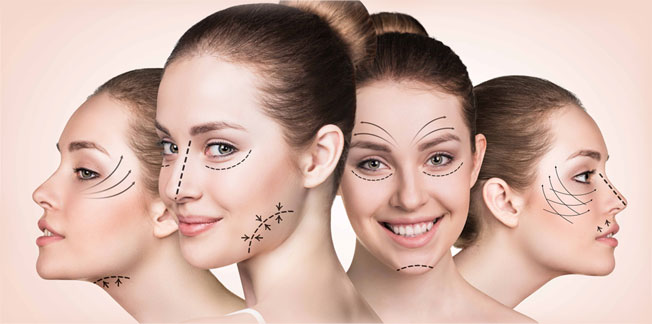 What You Need to Know About Traveling Abroad for Cosmetic Surgery
The medical tourism business is thriving, with thousands of people traveling to get plastic surgery and other cosmetic surgeries every month.
Never before have patients been more willing to bypass borders in search of affordable medical and cosmetic procedures. Some people just prefer the quality of work that cosmetic surgeons and healthcare providers offer in foreign countries.
But, the process of getting cosmetic surgery abroad isn't easy and full of complications. People who aren't careful can end up bearing unnecessary expenses. Even worse, they can suffer from negative health consequences.
Understanding the Need to Travel Abroad for Cosmetic Surgery
As per stats revealed by the International Society of Aesthetic Plastic Surgeons, the USA leads the world in surgical/non-surgical cosmetic procedures carried out every year. Brazil, Japan, Mexico, and Italy make the top five list.
Over the last few years, numerous United States citizens have chosen to leave the country for cosmetic treatments because –
• Foreign surgeons charge much less than American surgeons. The cost of traveling to the country, staying there, and getting the surgery is much less than choosing overpriced American surgeons.
• Surgeons from these foreign countries receive certifications that are just as esteemed as a certification from the American Board of Cosmetic Surgery.
• Thanks to the internet, verifying an offshore surgeon's training, track record, experiences, etc. is very easy.
• These offshore cosmetic surgeons are more than willing to schedule virtual consultations via Skype or other video communication platforms.
• Customers can investigate these medical professionals and their facilities by reading customer reviews, talking to ex-patients, etc.
Once patients factor in all the potential costs, booking a procedure seems a no-brainer. Bear in mind; the total costs will consist of the cosmetic surgeon's charges, plane tickets, food, and accommodation. Cosmetic surgery is the number one procedure medical travelers seek.
Traveling Abroad for Cosmetic Surgery – What are the Risks?
Irrespective of the location, cosmetic surgeries are never 100% risk-free. The research behind choosing a particular cosmetic surgeon needs to be perfect. The only way to eliminate the risk factor is by choosing the most capable and the most experienced hands.
Verify the cosmetic surgeon's market reputation before agreeing to a procedure. All patients must read a bit about the healthcare and legal systems of the country they're visiting. These are the biggest risks that people traveling abroad for cosmetic surgery face –
• Poor Sanitation Standards: Sanitation standards vary across the world. In countries where cosmetic surgery is very cheap, facility managers spend very little on operating room hygiene, hiring the most sanitary staff, or being prepared to handle crises. Hence, medical tourists must avoid visiting places where there's a high risk of infection, substandard aesthetic results, or other medical complications.
• Environment and Pollution: Some countries in the East suffer from high levels of air and water pollution. The last thing a medical tourist wants is to catch an infectious disease. Medical tourists often have to take vaccines or other immunizations to avoid these risks.
• After Care – Medical professionals do not recommend long-distance traveling immediately after cosmetic surgeries. So, not having a proper hotel where the patient can receive thorough post-process care can be dangerous.
• Complicated Results: Complications after cosmetic surgeries are unfortunately very common, even in onshore procedures. Usually, these complications arise from patients opting for cheap or rushed procedures. Again, choosing reputable cosmetic surgeons is the only way to avoid these risks.
• Refunds: Medical tourists must ensure that their facility offers recourse or refunds for failed procedures.
• Language: Language barriers can lead to unexpected complications. Most highly qualified cosmetic surgeons from foreign countries can speak English. But, having a translation app on the phone is a must for any traveler.
Avoiding these Risks
The highest priority of all medical tourists should be to ensure their safety. People who have already decided to travel to a foreign country to get cosmetic/plastic surgery must consider these factors before making their decision –
Make Sure the Procedure is Safe and Result-Oriented
Often, the procedure medical tourists choose doesn't deliver the improvements they want. That's because they either have unrealistic expectations or have no clear plan regarding the kind of surgery they need. For instance, many people opt for liposuctions to lose weight. But, some weight loss goals are not achievable by only getting liposuction. Before signing the contract to get a specific procedure, medical tourists must –
• Ensure they understand the intricacies of the procedure.
• Learn about potential complications.
• Have a clear idea of what scars they might get after the procedure.
• Ask the surgeon about the recovery time.
• Ensure no pre-existing health conditions hamper the procedure they've chosen.
Speaking with the surgeon about these details and the expected outcome over video chat is very important.
Selecting a Foreign Surgeon
The selected surgeon needs to have training and experience in carrying out the specific cosmetic procedure in question. The surgeon must be a member of their country's alternative to ISAPS. ISAPS-certified surgeons have specific IDs. These IDs can be used to locate them. These expert members are located in 94 countries. Membership into the ISAPS is only possible after the surgeon goes through extensive screening. In addition to being trained and qualified, the surgeon also needs to be a fluent English speaker and have adequate references to back up his or her qualifications. The World Health Organization (WHO) asks every surgeon in the world to abide by the surgical safety checklist. The offshore surgeon's accredited facility needs to follow these rules.
Travel and Finance
The cost of offshore surgeries is minimal, so there's no real need to get international medical coverage. But, medical tourists can never be too safe so getting one via an insurance agent is highly advisable.
Medical tourists must always stay in areas located near to the surgery facility. The lodging accommodation must address all post-operation needs. Without proper follow-up care, the patient may suffer from irregular blood clots, pulmonary embolism, and other diseases.
Clarify these details before finalizing a visit. Have a clear idea about secondary or revision procedures before signing on the dotted lines!