Dr. Akshay Rout – Top Plastic Surgeon in Bhubaneswar
DR. Akshay Rout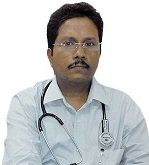 Plastic Surgeon, MS, MCh
Years of Experience: 19
Address: Orissa Cosmetic Surgery Clinic Plot no. 1, Forest Park, Near Sisuvawan Square, Bhubaneswar, Odisha.
Bhubaneswar India.
Specializations
Breast Augmentation
Breast reduction
Breast tightening
Body Contouring
Face Lift
Chin lift
Eye bag surgeries
Ear reshaping
Ear lobule repair
Facial rejuvenation
Tummy tuck
Hymenoplasty
Vaginoplasty
Labioplasty
Hand and facial injury
Rhinoplasty
Gynecomastia
ABOUT DR. AKSHAY ROUT
Dr. Akshay Kumar Rout is one of the most renowned cosmetic surgeons in Odisha . He is the only cosmetic surgeon in Odisha who was trained from the West. After completing his M.Ch. in Plastic Surgery from P.G.I.M.E.R,, Dr. Akshay Rout obtained his Fellowship in Cosmetic Surgery from the most prestigious Mercy Hospital of Buffalo, New York.
Dr. Rout has trained many plastic surgeons from P.G.I.M.E.R,, Chandigarh and worked in many reputed hospitals in New Delhi, South India and Odisha. Now, he works out of his own clinic, Orissa Cosmetic Surgery Clinic, offering global level treatment options for cosmetic surgeries. As a popular surgeon, many people from all over Odisha come to his clinic to get the best results from their cosmetic surgeries.
MEMBERSHIPS:
Dr. Akshay Rout is a member of numerous national and international associations for plastic and cosmetic surgeons:
Medical Council of India (MCI)
Indian Medical Association (IMA)
Association of Plastic Surgeons of India (APSI)
Aesthetic Plastic Surgeons of India
Facial Aesthetic Surgeons Of India