Dr. Ashish Davalbhakta – Top Plastic Surgeon in Pune
DR. Ashish Davalbhakta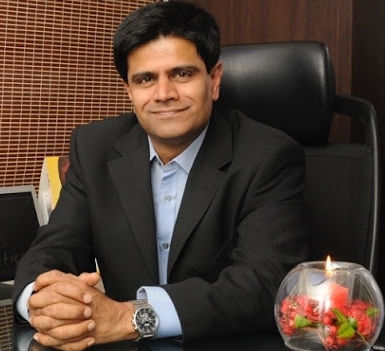 Plastic Surgeon, MCh(Plast), FRCS
Years of Experience: 25+
Address: 2, Sneh Riviera, Next to Model Colony Lake, Off FC Road or Lakaki Road, Pune Maharashtra – 411016 India.
Pune India.
Specializations:
Ethnic Rhinoplasty
Gynaecomastia
Breast Surgery
Mummy Makeover
High Definition VASER
Genital Surgery
Comprehensive Facial Rejuvenation
ABOUT DR. ASHISH DAVALBHAKTA
A trained and Board Certified Plastic Surgeon, Dr. Ashish Davalbhakta is best known for laying the cornerstone of Aesthetics Medispa, the clinic that provides complete cosmetic surgery, cosmetology and wellness solutions. Currently working as Managing Director and Chief Aesthetic Plastic Surgeon at Aesthetics Medispa, he has so far treated more than 5000 patients from almost all over the world, including India. Dr. Ashish has been the recipient of Fellowships in Hand and Microsurgery, Breast Aesthetic, and Plastic Surgery from renowned hospitals abroad. With a veteran 25+ years of experience, he better knows how to ensure safety, trust, confidentiality and comfort of his patients the best way.
Dr. Ashish interacts with his patients one-on-one through online consultation. To start with the proceedings, he evaluates the patient's overall health status and asks about any medical condition or risk factor existing since long. He then discusses various options depending on your concerns and recommends the best course of treatment accordingly, such as breast surgery, facial surgery, body surgery, genital surgery, etc.
He talks about the possible outcomes and patient's realistic surgical goals with respect to appearance and body's functioning. Further, he inquires about the individual's previous surgeries, if any and whether he/she is on some medications, alcohol, drug, tobacco, etc. This detailed consultation helps him to perform the surgery satisfyingly and alongside, makes the patient feel comfortable as well.
MEMBERSHIPS:
Dr. Ashish Davalbhakta is associated with several reputed plastic and cosmetic surgery organizations in India and abroad :
Indian Association of Aesthetic Plastic Surgeons ( Ex national secretary)
International Society for Aesthetic Plastic Surgery ( Education council Representative for India)
Fellowship of Royal College of Surgeons of Glasgow
Association of Plastic Surgeons of India
Maharashtra University of Health Sciences
Maharashtra Medical Council
Maharashtra University of Health Sciences