Dr. Ashish Rai – Top Plastic Surgeon in Noida
DR. Ashish Rai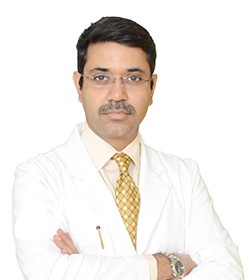 Plastic Surgeon, MS, MCh
Years of Experience: 24
Address: Above Junction restaurant, Hazipur, Sector 104 Noida.
Noida India.
Specializations:
Breast Reduction
Breast Lift
Breast Augmentation
Gynecomastian
Nipple Correction
Liposuction
Tummy Tuck
Mommy Makeover
Vaginal rejuvenation
Rhinoplasty
Blepharoplasty
Lip Enhancement
Otoplasty
Genioplasty
Facelift
Hair Transplant
Breast Lift & Lift with Enlargement
Scar/Lump/White Patch Removal
ABOUT DR. ASHISH RAI
Dr Ashish Rai is one of the top surgeons in Noida. Currently, he is associated with Jaypee Hospital as Additional Director, Department of Plastic, Aesthetic & Reconstructive Surgery. He has devoted 24 years of his life in this field and acquired mastery in performing various surgeries like Facelift, Abdominoplasty, Rhinoplasty, Mentoplasty, Liposuction, Breast Augmentation, Hand Surgery, Microvascular, Maxillofacial Surgery, Brachial Plexus, Oncoplatic Surgery, Trauma & Burns, Surgery of Nails and many more.
His writings are published in various national and international journals. He has also written various chapters in the textbooks related to plastic surgeries and also reviewed many research articles. He is also a subject expert for the faculty selection committee at various universities. His contribution is unmatchable in the field of plastic surgery.
Awards:
Fellowship in Orthognathic Surgery, Recklinghausen, Germany
Fellowship in Identity Preserving Facelift Surgery, Munich, Germany
MEMBERSHIPS:
Association of Plastic Surgeons of India (APSI)
Association of Plastic Surgeons of India)
National Academy of Medical Sciences, New Delhi
National Academy of Business, India
International Society of Burn Injury (ISBI)
Nail Society of India (NSI)
Breast Reconstructive Association of India
Society of Wound Care and Research