Dr. Gaurav Jannawar – Top Plastic Surgeon in Nagpur
DR. Gaurav Jannawar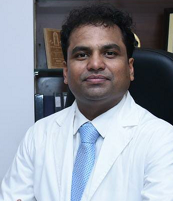 Plastic Surgeon, MS, MCh
Years of Experience: 7
Address: Himalaya Excellency, Near Police Chauki, Pratap Nagar, Nagpur.
Nagpur India.
Specializations:
Breast Reduction
Breast Lift
Breast Augmentation
Gynecomastian
Nipple Correction
Liposuction
Tummy Tuck
Mommy Makeover
Vaginal rejuvenation
Rhinoplasty
Blepharoplasty
Lip Enhancement
Otoplasty
Genioplasty
Facelift
Hair Transplant
Breast Lift & Lift with Enlargement
Scar/Lump/White Patch Removal
ABOUT DR. GAURAV JANNAWAR
Having 7 years of experience, Dr Gaurav Jannawar is noticeably dedicated towards the welfare of the people who need assistance. He has acquired the place as one of the best plastic surgeons owing to his commitment and devotion towards his patients. He is the First Board Certified Plastic Surgeon in Central India to provide Laser Liposuction and Cosmetic Gynecology services. He uses the most advanced technology that is-Diode Laser Liposuction.
He aims at Happy Healing and Wellness at his clinic. He and his team ensures that patients and their attendants have the most comfortable and safe environment at the hospital. He provided all the amenities at the hospital. He listens carefully to the patients and responds to enhance their confidence and clear their doubts about surgery procedures, after care and many other things. He traveled around the world to work in leading institutes in Taiwan and Mexico. He was also a part of the Earthquake Rescue team from UP Govt. for Nepal Earthquake.
Awards:
Best Outgoing Plastic Surgeon of the year 2016
B.R. Agrawal Memorial Gold Medal
Indian Society for Surgery of Hand
Best MCh Plastic Surgery Student at King George's Medical University