Dr. M Rajkumar – Top Plastic Surgeon in Chennai
DR. M Rajkumar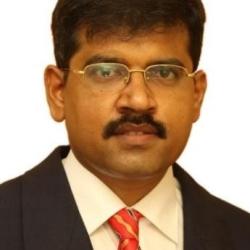 Plastic Surgeon, M.S Mch
Years of Experience: 25
Address: No.5 Pc2, Bharathi Salai, Mogappair West, Chennai-600037.
Chennai India.
Specializations:
Breast Reduction
Breast Lift
Breast Augmentation
Gynecomastian
Nipple Correction
Liposuction
Tummy Tuck
Mommy Makeover
Vaginal rejuvenation
Rhinoplasty
Blepharoplasty
Lip Enhancement
Otoplasty
Genioplasty
Facelift
Hair Transplant
Breast Lift & Lift with Enlargement
Scar/Lump/White Patch Removal
ABOUT DR. M.RAJKUMAR
Dr M.Rajkumar is a renowned cosmetic surgeon operating in Chennai. With his 25 years of experience he has one objective "Cosmetology & Plastic Surgery to the common man". He is tirelessly putting his best efforts to provide the best of the treatment and achieving the best possible results for his patients. He ensures a comfortable, convenient and professional atmosphere at his clinic for his patients.
He has completed his studies and training in India and abroad (UK & Germany). Currently, He is the founder and director of Raj Cosmetic Center. He has a well-maintained and well-equipped modernized clinic. Over the years, he has gained proficient skills to treat his patients. He is a master in performing various surgeries like Abdominoplasty, Rhinoplasty, Liposuction, Gynecomastia, Mole Removal, Scar Revision, Otoplasty, Lip Augmentation, Blepharoplast, Hand MicroSurgery,Brachioplasty and Laser Skin Rejuvenation.
MEMBERSHIPS:
Membership of Royal College of Surgeons (MRCS)