Dr. Manoj Khanna – Top Plastic Surgeon in Kolkata
DR. Manoj Khanna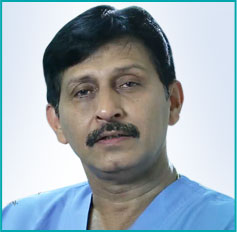 Plastic Surgeon, MS, MCh, DNB , FICS
Years of Experience: 16
Address: Flat 5B, 12, Loudon St, Elgin, Kolkata, West Bengal 700017
Kolkata India.
Specializations:
Hair Transplant
Neck Lift
Breast Procedures
Laser Resurfacing
Facial Rejuvenation
Cheek Implants
Chemical Pee
Scar Revision
Burns/ Deformities
Gynecomastia
Reconstructive surgeries
Buttock Lift
Liposuction
Eyelid surgery
Fat injections
Lip Augmentation/ Reduction
Wrinkle Removal
Chin Implants/ Reduction
Birthmark & Tattoo Removal
Ear Reshaping
Nose Surgery
Abdominoplasty
Body Contouring
ABOUT DR. Manoj Khanna
Dr. Manoj Khanna is one of the highest qualified and top surgeons of India. He is operating from Cosmetic Surgery Clinic, Kolkata. He also has clinics in Delhi, Mumbai, Dhaka, and Dubai. He has performed over 10,000 plastic cosmetic surgeries in the last 25 years. He has updated technology and modern facilities at his clinic. His team and he always make sure to take all the measures to ensure the hygiene of the patients.
He has helped his patients to achieve their desired dream-like appearance with his proficient skill-set by performing various surgeries. He takes utmost care to make the whole process safe and risk-free. Not only Indians but foreigners also visit him and undergo his treatment. He has delivered lectures in various conferences all over the world.
MEMBERSHIPS:
Life member of Indian Association of Aesthetic Plastic Surgery (IAAPS)
Founder member of Association of Hair Restoration of India (AHRS)
International Society of Aesthetic Plastic Surgery (ISAPS)
International Society of Hair Restoration Surgeons (ISHRS)
Association of Plastic Surgeons of India (APSI)
Association of Surgeons of India (ASI)
Indian Medical Association (IMA)
WORKSHOPS:
Dr Khanna has demonstrated live operation and taught all the basics and advanced aspects of Hair Transplant to 145 surgeons from all over the country. This workshop was organized by the Baroda Association of Plastic Surgeons (BAAPS) in 2001.
Live Hair Transplant Workshop at Kolkata in 2002, at Patna Medical College and Guwahati Medical College in 2003.
He has conducted more than 20 live workshops on hair transplant and other aesthetic procedures in Vadodara, Mumbai, Delhi, Chennai, Bangalore, Goa, Lucknow, Raipur, Ranchi, Bhopal etc.
He was invited as Faculty to the Xth International Congress of The European Society For Laser Aesthetic Surgery meeting at Athens, Greece in May 2007, where he delivered two guest lectures on 'Innovations in Hair Transplantation in the Indian context- Review of 950 cases' and 'Hair Removal using LHE- The Indian experience'.
He was the only Indian delegate invited to present a paper at the International Society of Aesthetic Plastic Surgery (ISAPS) meeting at Melbourne in Feb 2008.
He was invited as Guest Faculty to the 'Aesthetic Asia' meeting in Singapore in September 2009 to give a talk on "Hair transplantation" and "Mega Liposuction"
He was invited to give talks and participate in meetings of "Asian Association of Hair Restoration Surgeons" in Bangkok in 2011, "International Society of Hair Restoration Surgeons" meeting in Alaska in 2011, and "Association of Hair Restoration Surgeons of India" in Mumbai in 2011.
He was also invited as Faculty to give a talk on Hair transplant by the "Indian Association of Aesthetic Plastic Surgeons" in their National conference in Kodaikanal in March 2012.
He frequently is invited to be part of panel discussions and other programmes on television including TV Networks like Doordarshan, NDTV 24x7, E TV, etc.
He has been invited as an expert on many panel discussions regarding Health, Women's Health beauty, etc.
He has also given numerous talk shows on various TV channels, including Doordarshan, Star TV, ATN, E-TV, Zee TV, etc.
ACHIEVEMENTS:
He is honored by Swami Vivekanand National Award in 2011 for Healthcare and his contribution to teaching and practice of aesthetic surgery in India.
He received the Mother Teresa International Award in 2014 in Kolkata for Medical Sciences.
He was awarded the Rajiv Gandhi Excellence Award in New Delhi in 2014 for his dedication in medical treatment and training young doctors.
He grabbed the Best Hair Transplant Doctor in India award by Pharma Leaders in Mumbai in 2016.
He won the First Prize for the Best Paper for his work on Hair Transplant and Liposuction at the 8th International Congress of Oriental society of Aesthetic Plastic Surgery in Bali, Indonesia in Oct 2002.
He was the Visiting Professor in Cosmetic Surgery for India in 2007, nominated by the Association of Plastic Surgeons of India.
Latest Reviews (1)
Your services are excellent. I prefer to recommend to my colleagues

Thank you for your feedback. We are happy to here you, customer satisfaction is the first priority for us.
Dr. Manoj Khanna : before and after results