Dr. Sandeep Kansal – Top Plastic Surgeon in Meerut
DR. Sandeep Kansal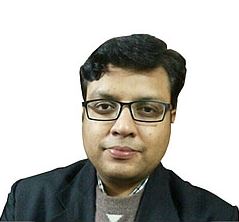 Plastic Surgeon, MS, MCh
Years of Experience: 15
Address: Kankar Khera Rd, Shradhapuri Phase 2, Meerut, Uttar Pradesh 250002.
Meerut India.
Specializations:
Breast Reduction
Breast Lift
Breast Augmentation
Gynecomastian
Nipple Correction
Liposuction
Tummy Tuck
Mommy Makeover
Vaginal rejuvenation
Rhinoplasty
Blepharoplasty
Lip Enhancement
Otoplasty
Genioplasty
Facelift
Hair Transplant
Breast Lift & Lift with Enlargement
Scar/Lump/White Patch Removal
ABOUT DR. SANDEEP KANSAL
Dr Sandeep Kansal is a highly devoted surgeon based in Meerut. He has the experience of more than 15 years and contributed his best efforts for the welfare of the society and his patients. He creates the environment highly comfortable for his patients so that they can satisfy their each and every inquiry. He believes that every patient must be confident enough with the doctor and with the surgery procedure before undergoing the surgery.
Currently, he is associated with the Kailashi Superspeciality, Dev Nandini, Lokpriya and Nuteema Hospitals. Over the years, he acquired the proficient skills in performing various surgeries like Facial Injuries, Burn Hand Injuries, Female Genital Rejuvenation, Tattoo Removal, Vein and Gynecomastia Surgery, Ear Repair Surgery, Breast Augmentation, Micro vascular Surgery, Opthalmo Surgery and Body Peel.