Dr. Sumit Malhotra – Top Plastic Surgeon in Lucknow
DR. Sumit Malhotra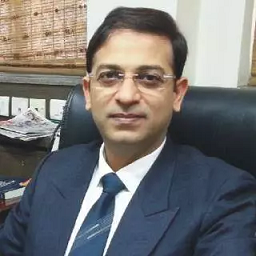 Plastic Surgeon, MCh
Years of Experience: 19
Address: SIPS, Superspeciality Hospital 29-Shahmina Road, Lucknow, UP, 226018 India.
Lucknow India.
Specializations:
Breast Reduction
Breast Lift
Breast Augmentation
Gynecomastian
Nipple Correction
Liposuction
Tummy Tuck
Mommy Makeover
Vaginal rejuvenation
Rhinoplasty
Blepharoplasty
Lip Enhancement
Otoplasty
Genioplasty
Facelift
Hair Transplant
Breast Lift & Lift with Enlargement
Scar/Lump/White Patch Removal
ABOUT DR. SUMIT MALHOTRA
Dr. Sumit Malhotra is an experienced Plastic Surgeon operating in Lucknow. He works to fulfill his primary goal of ensuring quality treatment to each of his patients. In the run, he recommends personalized treatment plans to individuals depending on their lifestyle, health, age and body structure. Abiding by an unparalleled and integrated approach, he cares to operate the individuals in a safe and effective environment. As a result, the patients experience a positive change in their appearance and are all full of praise for his uncompromising efforts.
Dr. Malhotra gives a compassionate listening to all his patients and strives to understand their problems, need for plastic surgery and realistic expectations. He proceeds with requisite surgical procedure accordingly by leveraging advanced techniques. No wonder, he has been the reason behind the enhanced body appearance of numerous individuals.
Till date, Dr. Sumit Malhotra has operated above 2500 CLEFT cases and revascularized more than 250 limbs with success. Besides, he holds credible expertise in performing several Cosmetic surgical procedures including Breast Reduction, Lift and Shaping, Tummy Tuck, Figure Correction, Rhinoplasty, Gynecomastia and so on. He is also an experienced Burn Specialist Consultant.
MEMBERSHIPS:
Dr. Sumit Malhotra has professionals affiliations with various plastic and cosmetic surgery organizations spread across India:
Life Member of Association of Plastic Surgeons of India (APSI)
Life Member of Association of Surgeons of India (ASI)
Life Member Indian Association of Aesthetic Plastic Surgeons (IAAPS)
Life Member Breast Reconstructive and Aesthetic Surgery Association (BRASA)
Life Member, Indian Medical Association (IMA)
Fellow International College of Surgeons
Member, Lucknow Plastic Surgery Club