Dr. Sunil Kalda – Top Plastic Surgeon in Raipur
DR. Sunil Kalda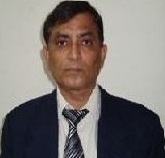 Plastic Surgeon, MCh
Years of Experience: 32
Address: Landmark: Near Colors Mall & Above Ganga Diagnostic Centre, Raipur.
Raipur India.
Specializations:
Breast Reduction
Breast Lift
Breast Augmentation
Gynecomastian
Nipple Correction
Liposuction
Tummy Tuck
Mommy Makeover
Vaginal rejuvenation
Rhinoplasty
Blepharoplasty
Lip Enhancement
Otoplasty
Genioplasty
Facelift
Hair Transplant
Breast Lift & Lift with Enlargement
Scar/Lump/White Patch Removal
ABOUT DR. SUNIL KALDA
Dr Kalda has contributed 32 years in the field of plastic and cosmetic surgery. He is an outstanding surgeon who has developed proficiency over the years. His experience and expertise is unmatchable. He has performed over 1.50 lakh surgeries till date. Currently, he is the founder and director of Kalda Burn and Plastic Surgery Centre, Raipur. He ensured the safe and congenial environment for his patients in the hospital by having a highly qualified and experienced staff, modernized equipment, high standards of hygiene and a well- maintained hospital.
He has expert hands while performing various surgeries like Hair Transplant, Brachial Plexus, Micro-Vascular, Crania-Facial Surgery, Burns and other bodily Reconstructive surgeries. He has performed many rare surgeries as well. One out of such surgeries is the sex change operation of India's first 'Miss Trans Queen Veena'. He has also performed almost 25,000 cleft lip surgeries. Moreover, he regularly organizes free camps for the public. He is well-known by the term "A Man with Golden Heart and Gifted Hands".
Records:
Registered in the Golden Book of World Records
Projects:
Director of the Project "Smile Train"
Awards:
Sahid Veer Narayan Singh Samman - 2010
Dr.B. C. Roy Award - 2007
Vihan Samman - 2011
Indira Gandhi Priyadarshini Award - 2010
Zee 24 Ghante Chhattisgarh Award – 2011
Bharat Jyoti Award – 2011
Emerging Chhattisgarh Award - 2013
MEMBERSHIPS:
Chairman of Indian Podiatry Association (IPA) CG Chapter, Plastic Surgeon
Secretary of Surgical Club of Raipur
In charge of the state of the Art Cosmetic Surgery & Burn Center in Raipur
Member of International Society for Microvascular Surgery
Member of IMA
Member of Academy of Medical Sciences of Raipur