Dr. Ujwala Dahiphale – Top Plastic Surgeon in Aurangabad
DR. Ujwala Dahiphale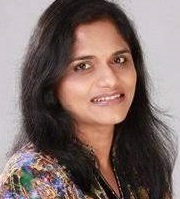 Plastic Surgeon, MS, MCh
Years of Experience: 16
Address: Adalat Road, opposite District court, near Baba Petrol Pump, Aurangabad, Maharashtra 431001.
Aurangabad India.
Specializations:
Breast Reduction
Breast Lift
Breast Augmentation
Gynecomastian
Nipple Correction
Liposuction
Tummy Tuck
Mommy Makeover
Vaginal rejuvenation
Rhinoplasty
Blepharoplasty
Lip Enhancement
Otoplasty
Genioplasty
Facelift
Hair Transplant
Breast Lift & Lift with Enlargement
Scar/Lump/White Patch Removal
ABOUT DR. UJWALA DAHIPHALE
Having 16 years of experience, Dr Ujwala is incessantly contributing her best efforts in the plastic, cosmetic and reconstructive surgery field. She aims at helping the patients in every best possible way. She is the director of Dahiphale Multi specialty Hospital in Aurangabad. She is also the director and HOD of Plastic Cosmetic Laser Burns Center, Asian Citicare Hospital and an Honorary Assistant Professor in Plastic Surgery at Government Medical College and Hospital Aurangabad.
She is the first female Plastic and Cosmetic surgeon in Aurangabad. She has specialization in performing various surgeries like Laser Resurfacing, Face Lift/ Rhytidectomy, Breast Augmentation/Mammoplasty, Liposuction, Hair Transplant, Reconstructive Surgery, Otoplasty, and Chin Augmentation (Mentoplasty). She works as an international faculty member and team leader for cleft patients at Guwahati, Jamshedpur and Aurangabad. She keeps participating in various National and International Conferences, Seminars and gets updated with modern techniques and technologies.
She has organized various camps for the awareness of the general public like :
Rural Plastic Surgery Camp Tai Mahotsav (Vimaltai Mundada Birthday) Ambajogai in August 2007, August 2006, In August 2005.
Rural Plastic Surgery Camp Fresh Start Bhavnagar (Gujrat State) 2004
Rural Plastic Surgery Camp Fresh Start Amrawti (Vidharbh) Feb 2003
Rural Plastic Surgery Camp Fresh Start Bhavnagar (Gujrat State) October 2002
Lions Club of Aurangabad, Chikhalthana in Dec 2005, in Dec 1997, in Dec 1995
Plastic Surgery Camp At Dahiphale Hospital
She has give various presentations at national and international levels
Liposuction and Body contouring, APSICON 2007, Pune, National Conference
Augmentation Mammoplasty, APSICON 2007, Pune, National Conference
Management of Hypertrophic Scars and keloids By Lasers, NABI 2007.
Megaiposuction, MASICON 2007
Breast Implant, MASICON 2007.
Nasal Reconstruction, Surgical Society Aurangabad
Facial Resurfacing With Full Thickness Skin Graft, Surgical Soc. Aurangabad
Rhinoplasty, Septorhinoplasty Workshop, Latur 2006
Uses of Lasers In plastic Surgery, NIMACON 2007
Clinical Study of 110 Patients of Pediatric Urolithiasis, West Zone USICON 1998, Aurangabad.
She has delivered lectures as well to bring awareness
MCN TV Channel, Aurangabad on Role Of Lasers In Cosmetic Surgery
National Channel Zee 24 Tas, Mumbai Role Of Lasers In Cosmetic Surgery
Lectures on Plastic Surgery And Lasers , Aurangabad.
Projects:
Smile India: - Dr Ujwala is helping patients by Free Cleft Lip and Palate surgeries. More than 5000 operations have been performed so far.
Rajiv Gandhi Jeevandavi Arogya Yojna
Maharatshtra Police Kutumb Arogya Yojna
Awards:
First Durga honor of 'The Focus India'
Woman of the Year 2021 from 94.3 MY FM
Chitagopekar and Darakh prizes from Dr. Babasaheb Ambedkar Marathwada University for MS General surgery in 2000.
Stood 1st in all India Super Specialty entrance examination 2000.
Phule Shahu Ambedkar Puraskar for Social Work 2002
As a Medical Category award for unmatched and outstanding work in the field of medicine conducted by Lokmat Sakhi Manch 2013.
Memberships:
Association of Plastic Surgeons of India (APSICON)
Maharashtra Association of Plastic Surgeons of India (MAPSICON)
Indian Association of Cosmetic Laser Surgeons, (IACLS)
Indian Society for Reconstructive Microsurgery (ISRM)
Indian Medical Association (IMA)
Executive Member of Surgical Society, Aurangabad
Associate Member of Orthopedic surgical society, Aurangabad
International Society of Aesthetic Plastic Surgery – (ISAPS)