Dr. Varsha Bundele – Top Plastic Surgeon in Jaipur
DR. Varsha Bundele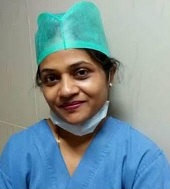 Plastic Surgeon, MS, MCh
Years of Experience: 16
Address: Chitrakoot Marg, KPG Manson, Landmark: Near Akshar Dham Mandir, Jaipur.
Jaipur India.
Specializations:
Breast Reduction
Breast Lift
Breast Augmentation
Gynecomastian
Nipple Correction
Liposuction
Tummy Tuck
Mommy Makeover
Vaginal rejuvenation
Rhinoplasty
Blepharoplasty
Lip Enhancement
Otoplasty
Genioplasty
Facelift
Hair Transplant
Breast Lift & Lift with Enlargement
Scar/Lump/White Patch Removal
ABOUT DR. VARSHA BUNDELE
Dr Varsha is a well-known cosmetic, plastic surgeon in Jaipur. She has the experience of more than 16 years in her field. She has successfully performed more than 5000 surgeries in the past 8 years. She is running the clinic Dr Varsha Bhundele Cosmetic Surgery & laser Clinic in Jaipur. Also she has affiliation with various hospitals like Eternal Hospital, Manu Hospital, Bhandari Hospital, and Metro Group of Hospitals. She has expertise and specializations in performing various surgeries like Rhinoplasty, Mentoplasty, Cosmetic Breast Surgeries( augmentation, reductions and mastopexy), Liposuction, Body Contouring, Carniofacial Maxillo Facial, Hand Surgery, Tummy Tuck and Female Cosmetic Genital Surgery. She has also ventured into the field of Lasers, where she is doing all kinds of laser work.
She aims to simplify every complicated and confusing areas of health care and plastic cosmetic surgeries. She is extremely empathetic towards her patients. She ensures a smooth environment for her patients in every possible way. She regularly attends various workshops, conferences and seminars to sharpen her skills and also to get updated with the new innovations of the techniques and procedures of the surgeries. She has learned the way to beautify people with Fillers, Laser and Cosmetic surgeries under the guidance of Dr Woffles Wu who is one of the top Aesthetic Plastic Surgeon in Singapore.
MEMBERSHIPS:
Association of Plastic Surgeons of India (APSI)
Dr. Varsha Bundele : before and after results