Dr. Vikas Gawri – Top Plastic Surgeon in Ludhiana
DR. Vikas Gawri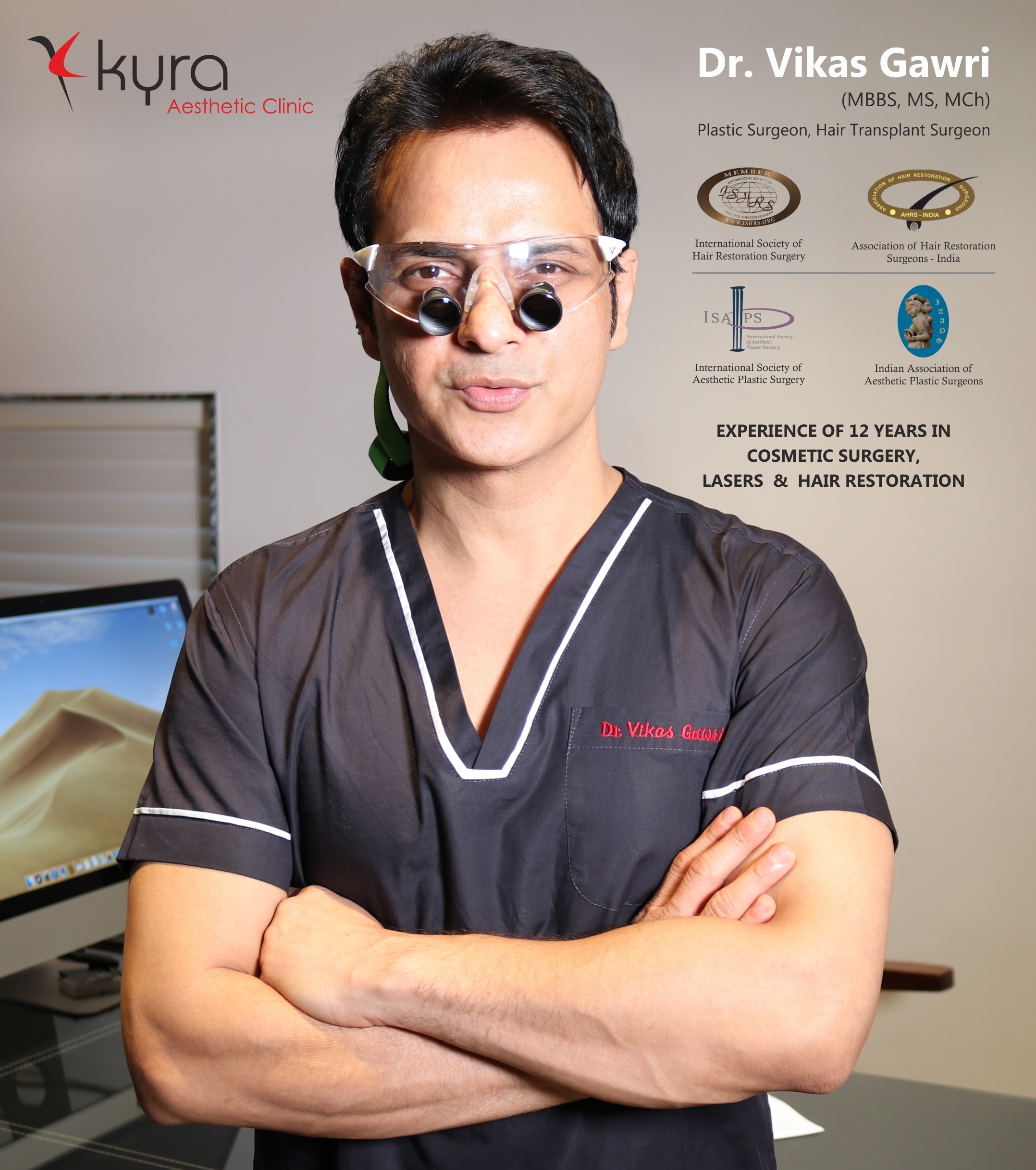 Plastic Surgeon, MS,MCh
Years of Experience: 10+
Address: 97-C , Udham Singh Nagar Ludhiana – 141001 India.
Ludhiana India.
Specializations:
Gynaecomastia
Rhinoplasty
Face lifting
Blepharoplasty
Lipo Suction
Breast Surgery
Fast Transfer
Cosmetic Gynecology
Abdominoplasty or tummy tuck
ABOUT DR. VIKAS GAWARI
Dr. Vikas Gawri is known as one of the leading plastic and cosmetic surgeons located in Ludhiana. He has a wide client base and some of the renowned faces from the glamour industry and Bollywood. Some of the renowned clients from the film industry will pay him a visit for multiple treatments. He is noted as one of the most sought-after doctors from India with amazing skills in the cosmetic surgical process.
Not just focusing on cosmetic surgery, but Dr.Gawri has gained quite some popularity in hair transplantation. With multiple national and international certificates under his sleeves, you can expect top-notch services from him throughout. He runs the Kyra Aesthetic Clinic, known as one of the best state-of-the-art clinics of modern times.
Right from lasers and cosmetology to non-surgical procedures, Dr.Gawri has gained a name in every field possible. His featured cosmetic processes will be gynecomastia, abdominoplasty, liposuction, facial fat transfer, breast fat transfer, and buttock fat transfer.
MEMBERSHIPS:
Dr.Vikas Gawri has been a member of multiple international and national associations for cosmetic and plastic surgeons and hair transplant surgeons.
International Society of Aesthetic Plastic Surgeons (ISAPS)
Indian Association of Aesthetic Plastic Surgeons (IAAPS)
Indian Medical Association (IMA)
Association of Plastic Surgeons of India ( APSI)
International Society of Aesthetic Plastic Surgeons (ISAPS)
The Association of Surgeons of India (ASI)
Indian Academy of Cosmetic Laser Surgery (IACLS)
Australia and New Zealand Certified
ISO 9001: 2008 India