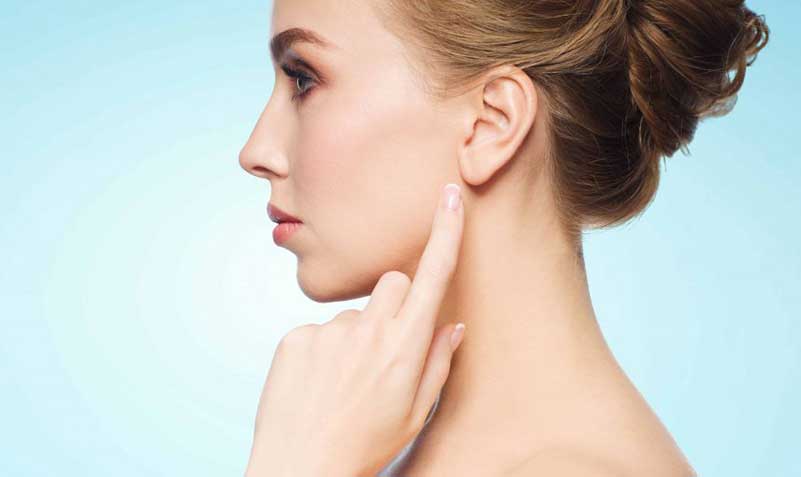 Otoplasty: All You Need to Know for a Safe and Secure Surgery
Ear surgery or Otoplasty has witnessed several paradigm shifts throughout history. This notable surgical technique has been prevalent for a long time.
Ear surgery or Otoplasty has witnessed several paradigm shifts throughout history. This notable surgical technique has been prevalent for a long time. However, with significant advancements in the ear surgery procedure, it has gained immense significance in the past decade. Modern-day ear surgeries are safer, more result-centric, and long-lasting. All you need is to choose your surgeon wisely.
Foremost things to care for
You can attain the best outcomes from this surgery by preparing well for cosmetic ear surgery. After thorough research and obtaining relevant information, you could decide to undergo ear surgery in a better manner. Following it, you must be sure to:
Comprehend the information
Process the realistic expectations of the result, and
Become aware of the concerns regarding ear surgery.
The next step would be to find a plastic surgeon who has adept experience in performing Otoplasty and has a commendable history of delivering successful results. The surgeon would recommend you abide by some essential preparatory measures before considering safe and secure cosmetic ear surgery. Here is more on the surgery that is gaining traction worldwide at a rapid pace.
Who is an ideal candidate for ear surgery?
The conditions to be the best candidate for a safe and hassle-free Otoplasty depend largely on the patient's age.
Children
A child will be a suitable candidate for ear surgery in several circumstances as mentioned below:
Healthy body, with no record of any life-threatening condition
No instance of any untreated chronic ear infection
The child must be at least 5 years old or old enough to cooperate during the surgery
The ear cartilage of the child must be stable enough to make correction
Should be able to communicate their voice during the surgery
Adults
Adults or teenagers will be an ideal candidate for Otoplasty if they satisfy the following conditions:
Should be free from any medical illness or chronic disease that could affect the treatment
Should not have any life-threatening disease that can lead to healing impairment
The person should have realistic expectations and a positive outlook with the surgery
The patient should be a non-alcoholic and non-drinker
Should cooperate with the surgeon and the staff in between the surgery and later on
Otoplasty consultation
After researching enough about Otoplasty, you should look out for a skilled and experienced surgeon for a pre-procedure consultation. The doctor will examine your ears carefully to suggest the best possible solutions to your issue.
During this interaction, the surgeon will also provide relevant information about several indispensable facts including:
The specifics of the anesthesia
Precautions to take considering your medical background
Expenses of the procedure
The length of recuperation
A few weeks before Otoplasty
Consider the reasonable projections mentioned during your appointment and read complete details about the procedure followed by instructions on immediate recovery after your ear surgery. Here are some inevitable precautions that you should start following at least 2 weeks before the surgery
Stop taking aspirin and any kind of Non-steroidal anti-inflammatory drugs (NSAIDs) for at least two weeks.
Stop smoking and consuming any tobacco product
Plan for a break at work or school
Find anybody to look after you right after surgery
The day before Otoplasty
While you are already abiding by essential precautionary measures, make sure to be even more careful as the surgery nears; one day before to be precise. This will contribute to your quick recovery after the surgery.
If you are undergoing cosmetic ear surgery under general anesthesia, the surgeon will recommend you to:
Avoid eating or drinking after midnight the night before or the morning of the procedure.
Eat very little in the evening before surgery.
It is better to stay with an adult companion on the night before the surgery to help you out in case of an emergency.
The surgery day
On the day of the ear surgery, you should be at the clinic well on time. Bring along all the medical test reports instructed by your surgeon.
Dress comfortably and loosely before entering the operating center.
Do not wear shirts or collars that need pulling them over your heads.
Avoid wearing any metal jewelry during the surgery
The medical staff will perform a routine health checkup to find out if you are good to go for the surgery
The procedure must begin with a thorough wash, shampooing your hair, and getting your hair cut or trimmed.
Depending on your health condition and medical history, the doctor will give you local or general anesthesia
Ask any last-minute questions you have in mind regarding the surgery, the anesthesia administered, side effects, expectations, or the results.
After surgery, it is crucial that nothing catches on the ears and pulls or bends them.
Make sure all your insurance and payment papers are ready right before the surgery itself
Make sure to abide strictly by the instructions given by your surgeon during and after the surgery.
Possible threats of undergoing ear surgery
The risk of ear surgery exists even with a skilled surgeon. Here are some of the possible complications:
1. Tinnitus or resolute hearing loss
Although inner ear surgery frequently intends to treat these conditions, in a few rare circumstances, hearing capacity or "head noise" might deteriorate after surgery and last for a long time.
2. Dizziness and unsteadiness
After ear surgery, many individuals are likely to face unsteadiness, but this side effect is typically transient. Many patients face this situation but the good news is that it lasts for a while only.
3. Mouth paralysis
Depending on the areas operated on, there could be an out-of-turn possibility of mouth paralysis. In any such case, there is no need to panic, as your surgeon will take care of it.

Side Effects after ear surgery
After undergoing ear surgery, you may come across a few common side effects, such as:
Dry mouth: Due to the natural connection between your nose, throat, and ears, Otoplasty may lead to dry mouth as one of the side effects

Numbness: For up to six months following the surgery, you may experience numbness on the skin and inside your ears.

Tinnitus: When hearing has not entirely recovered, you may observe a "ringing in the ears."

Changes in taste: Some taste sensations may have an adverse impact if your surgery disturbs the nerve that passes through your middle ear.

Jaw pain or stiffness: Because the jaw starts at the front of the ear canal, ear surgery may temporarily affect the jaw.
In case one or more of these probable side effects hamper your recovery goals, make sure to approach your surgeon immediately for prompt resolution.
The surgeon and the surgery setup
When choosing the surgeon, you should make sure to discuss all the necessary questions you have regarding the surgery. Asking for before and after photos of the patients whom they treated would be a sagacious move.
You must undergo the surgery in a hygienic setup under the guidance of a board-certified surgeon with the assistance of a duly trained medical staff. Cost is another important factor to consider before looking for an experienced surgeon for Otoplasty.
If you are searching for an experienced ear surgeon to help you with the treatment, you can browse our official website. With a robust database of qualified surgeons, we have made it easier for you to find the best surgeon near your preferred location. For any further assistance, feel free to contact us in person.
Bottomline
An ear surgery could change your life. Nevertheless, your surgical recovery is likely to involve some major setbacks. To avoid any such mishap, your surgeon must have a deep knowledge and understanding of the ear's anatomy.
The expert must possess artistic sensibility to generate aesthetically agreeable results. Connecting with people who have experienced hearing loss or other such problems can make you feel less alone in your struggles. Their ear surgery experience will help you to prepare for the procedure.
For best results, make sure to approach only an extremely qualified, trained, and certified surgeon. This will improve your chances of undergoing a successful surgery. The surgeon will also care to adopt all the requisite safety measures to ensure a hassle-free treatment.
When looking for an experienced surgeon in your desired location, you can search our website. Feel free to contact us now for any additional help. We will be glad to assist in actualizing your goals through ear surgery.