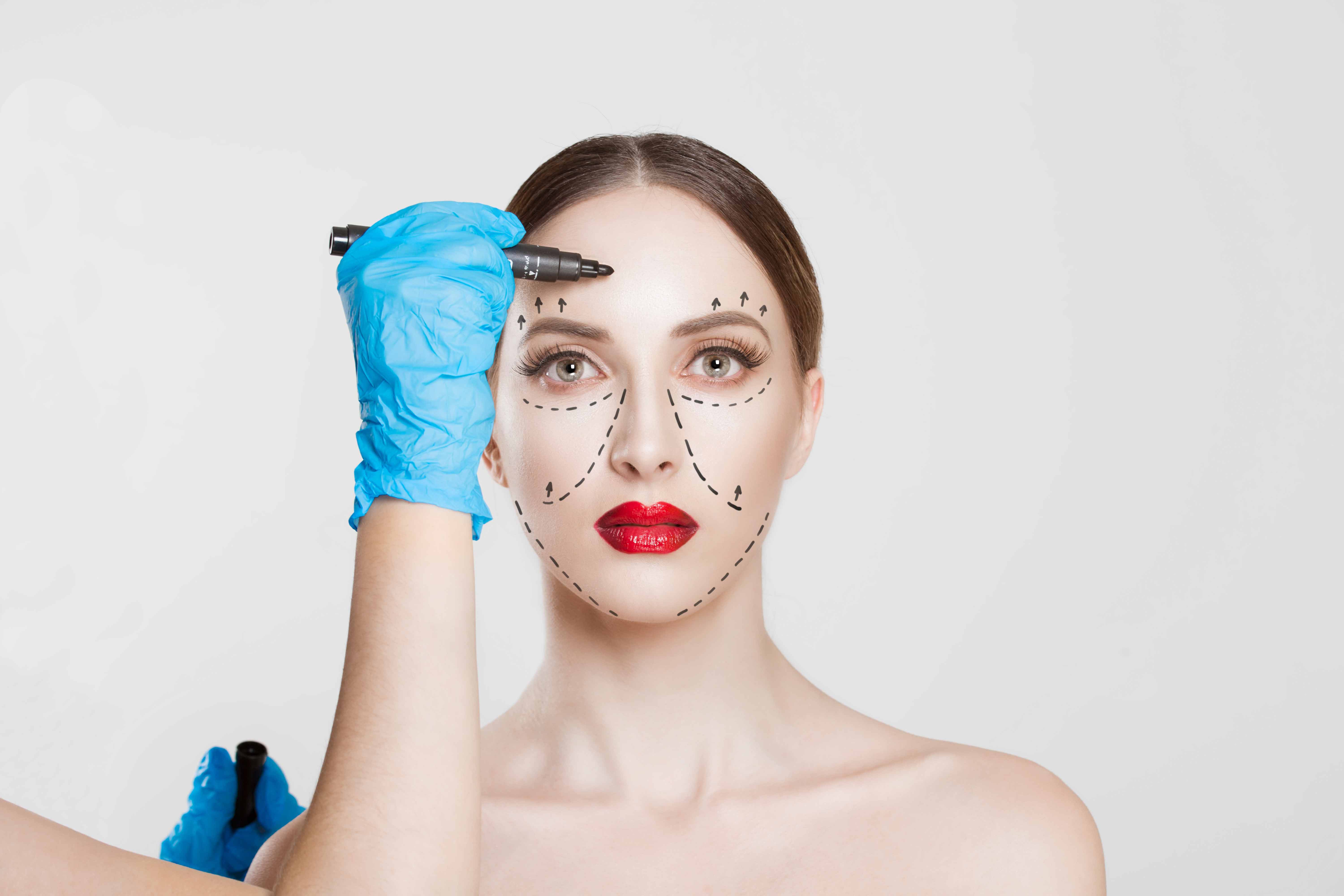 Is Cosmetic Surgery the Best Option for You?
Do you feel bad about your visual appearance and want a facelift? Have you injured your face severely in an accident and want to regain your looks?
Do you feel bad about your visual appearance and want a facelift? Have you injured your face severely in an accident and want to regain your looks? Do you want to remove that excess fat to get back your toned figure? In all such cases, cosmetic surgery can be your ultimate resort. Still, since it involves surgical procedure on your body, it may be difficult to opt for since you may have apprehensions of safety and efficacy. Further, cost considerations and apprehensions about the results could also keep you away from cosmetic surgery. What you need to do therefore is to research the procedures completely, make a visit to some clinics and then make the right decision. This article provides more information to help you to decide further-

The Foremost Thing – Are You Sure?
Your decision could have a long lasting impact on your personality. If things go the right way, you can get near natural appearance to flaunt. On the other hand, if things do not go the way as intended, it could disappoint you. As a result, you can also have adverse effects on your personality and self-confidence. Hence, the main thing is to be sure if you really want to choose this procedure to correct some imperfections in your body that you detest or dislike. If you think that your self esteem and social life is getting affected by these infirmities in body shape and structure, it is time you seriously consider getting cosmetic surgery done. Your research and sense of enquiry will help you in allaying apprehensions you may have about going under the knife.

Get Ready For Introspection
This is important! You need to prepare for the cosmetic surgery from within before you say 'YES' literaly. In the run, here are few questions that you need to ask yourself and try to get honest answers for the same.
Am I concerned about my appearance unnecessarily?
Do I really look unappealing or I am not so good looking as compared to others in my social circle?
Am I feeling low due to my appearance?
Have I tried enough to enhance my visual appearance before opting for this cosmetic procedure?
Do I wish to go for cosmetic surgery, just because I have seen others in my acquaintance opting for it with success?
Am I aware of the probable consequences of the treatment?
Do I have realistic expectations from the surgery?
Do I intend to become more popular with the surgery, or it is just to please my inner self?
Will the surgery infuse positivity in my life?
Are there other better ways that could enhance my appearance?
Do I want it to improve my social life or job prospects?
Will the surgery improve my relationship with my closed ones?
Can it help me to shed off the negativity and infuse a positive attitude in my life?
Am I ready to bear the cost of cosmetic surgery and the aftercare expenditure?
Is cosmetic surgery really the last option for me?
Here Are Few Good Reasons To Say Yes To Cosmetic Surgery
I can't identify myself while looking into the mirror.
I want to change the perception of an angry and tired person, which people have of me
My regular workouts and diet do not reflect in my personality.
To hell with everything! I just want the cosmetic surgery for myself.
Confirmed? Now let's do some research
If after doing all the introspection, you finally decide in favor of cosmetic surgery, now is the time to do some research work.
To start with, try to explore almost everything possible about the treatment.
Know all the pros and cons related to the cosmetic surgery you are contemplating.
Consider all the expenses involved with the procedure including the surgery, the aftercare, additional surgery (if required).
Try to find out the response of patients who have already undergone the surgery, whether in the vicinity or online.
At the best, consult an expert surgeon after doing detailed research about his credibility.
Visit your surgeon
Consulting an experienced surgeon could help you remove many of your reservations regarding the surgery. As you choose a preferred one, try booking an appointment for in person consultation with him at the earliest.
In the one-to-session with the surgeon, make sure that you clarify all your apprehensions regarding the surgery. In addition, also make sure that the surgeon talks about:
The realistic expectations you have with the surgery.
The change you want in your visual appearance.
All the minute to major details about the surgery.
The complications involved during and after the surgery.
The cost involved in the process and whether your insurance will cover it.
Besides, if you are too much concerned about the change in your relationships, social equations or job, you may also fix an appointment with a counselor or opt for psychological therapy sessions. The motive here is to set you free from all the confusions and anxieties that you have regarding the surgery. This will ultimately help you instill self-confidence which is the prime motive besides happiness.
Your Decision & Red Flag Signs
After consulting with the surgeon and knowing all the involved facts, you can still give yourself ample time or a 'cooling-off period' before deciding for the treatment. Make sure you do not make your decision in haste or in pressure. If you find something suspicious after talking to the surgeon, such as if:
He performs the surgery in hotels, private homes or shops and showrooms.
Lures you into time-bound deals and discounts
Asks you to go for group treatments
Stresses on giving your consent for additional procedures that he didn't mention earlier
In all such cases, you can simply switch over to some other more experienced and genuine surgeon.
Takeaway
To conclude, it is for you to decide whether the cosmetic surgery is a right option for you or not. No other person can force you to go for it. If you feel that it could work in improving your appearance and personality or if it could infuse positive attitude toward life, then you can feel free to proceed. In any case, it is wise to have realistic and rational expectations and do not anticipate miracles.