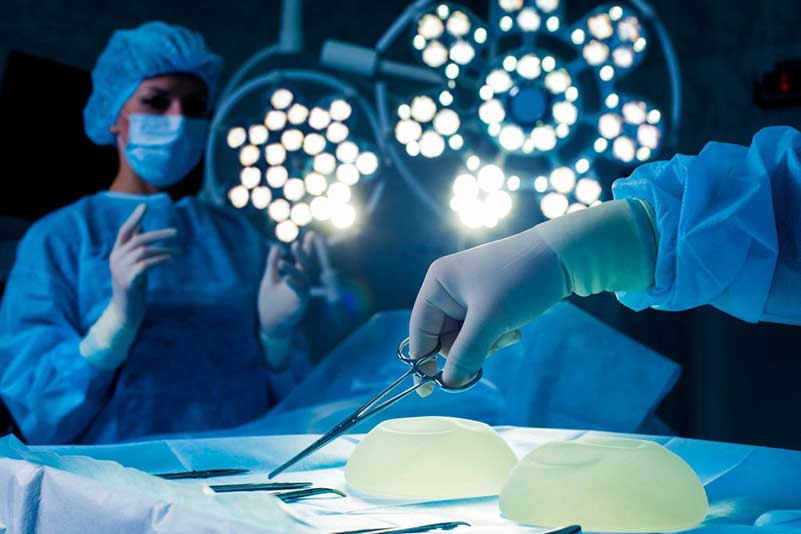 Cosmetic Surgeons and Plastic Surgeons – What's the Difference?
The terms 'cosmetic surgeon' and 'plastic surgeon' have been often used interchangeably but are they the same?
The terms 'cosmetic surgeon' and 'plastic surgeon' have been often used interchangeably but are they the same?
Medically, cosmetic surgeons and plastic surgeons don't denote the same specialties. Though the underlying work of both kinds of surgeons remains the same, they have different focus and training. However they should have the same training base. A cosmetic surgeon should ideally have been first trained in plastic surgery.
Many think that since both the surgeons perform similar kind of surgeries, it doesn't matter who performs it. However, this is far from real. The basis for the surgery differs and so will the techniques along with the results achieved. Therefore, if you are planning to go for cosmetic or plastic surgery, then it is important to know the difference between both the surgeons to pick the right one.
Who Is a Cosmetic Surgeon?
The cosmetic surgeon performs surgical procedures that improve the appearance of a person. To be a cosmetic surgeon, one has to go through formal training and get certification from a recognized board. This process will ensure that the surgeon has enough experience and knowledge to perform a cosmetic procedure safely and efficiently.
In the ideal setting the cosmetic surgeon should first be a plastic surgeon and have an in depth knowledge and experience in healing wounds.
Nowadays, even general surgeons, ENT surgeons and gynecologists and even dentist have started calling themselves as cosmetic surgeons.
Before researching the difference between a plastic surgeon and a cosmetic surgeon, let's see the underlying factor that can differentiate both.
First of all, in India, there are separate boards that cosmetic surgeons and plastic surgeons are a part of. Sometimes, surgeons with no board certifications or certifications with unrecognized boards call themselves cosmetic surgeons. These are surgeons do not have any proper training to perform cosmetic surgery. At the most, they just go for a few weeks of crash course to get a basic training and some certificate on liposuction, breast implants, etc.
There is one way to check if your surgeon is truly qualified and certified to perform cosmetic surgery. Hospitals or clinics that hire cosmetic surgeons or allow the surgeons to use their facilities to perform surgeries would examine these surgeons before allowing them to perform the surgery. Therefore, if a surgeon is allowed to perform the cosmetic surgery in an outside hospital, then it is the proof of approval from the medical body.
Who Is a Plastic Surgeon?
A plastic surgeon is someone who specializes majorly in reconstructive surgery, meaning the surgeon operates to set right the damage caused by accidents or a congenital disability. He may then by virtue of his experience in healing wounds, through his in depth practical understanding of facial and bodily anatomy and use of fine instruments and sutures assisted by high magnification choose to become a cosmetic surgeon. However once a cosmetic surgeon, he rarely indulges himself in reconstructive surgery.
In India, most of the plastic surgeons are a member of two prestigious boards, namely, Association of Plastic Surgeons of India (APSI) and the Indian Association of Aesthetic Plastic Surgeons (IAAPS). Again, there can be some plastic surgeons will medical degrees who aren't qualified to perform plastic surgery.
Only those surgeons who go through extensive training in performing plastic surgery can give good results. There have been many instances of such unqualified surgeons messing up the condition of the patients that require extensive reconstructive surgery. Therefore, it is important to check the expertise of the surgeon before you let them perform the surgery.
How Can You Choose Between Plastic Surgery and a Cosmetic Surgery?
As a plastic surgery focuses majorly on correcting a defect and a cosmetic surgery helps in further adding to the physical appeal, the specific procedures will fetch good results only when performed by the respective surgeons. Here are a few examples to guide you in making out the difference.
When your breasts are damaged in an accident
This kind of condition requires the attention of a certified plastic surgeon. The surgeon will perform a breast reconstructive surgery that aims to alter the damaged breasts and make it look as normal as possible.
When you want to increase the size of your natural breasts
In this situation, your breasts are looking fine but you aren't satisfied with it. A board-certified cosmetic surgeon would help you with the breast augmentation surgery where breast implants or liposuction procedure is used to improve the overall size of your breasts.
When your back is hurting due to large breasts
Though this comes across as having a medical benefit, the breast reduction surgery, which is the cure for back pain due to large breasts, comes under the forte of cosmetic surgery. Since breast reduction procedure is often considered as a part of cosmetic surgery, a cosmetic surgeon will have good experience than a plastic surgeon in performing this surgery efficiently.
When your breasts are asymmetrical from birth
Asymmetrical breasts are one of the common occurrences in women from birth. This can be corrected by either breast augmentation or breast reduction surgery depending on the choice of the patients. Since both of these procedures commonly come under cosmetic surgery, a cosmetic surgeon is fit to perform it better.
When you have a cleft palate on the upper lip from birth
Cleft palate is found on the upper lip where the structure of the lip appears curling. This is a birth defect that is best treated by a thorough plastic surgical procedure as a lot of plastic surgeons are well versed with operating on such birth defects.
Ideally, from the above examples, it is clear that cosmetic surgeries require enhancing the physical appearance while plastic surgeries aim to restore the natural structure and appearance.
It is vital to be clear about the type of surgeon you require before you start sitting down for a consultation. Do not get fooled by any surgeon advertising themselves as board-certified and boasting many reviews on their website. Inquire around, confirm the testimonials and most of all, be sure to check about the qualification, certification, and the expertise of the surgeon before going for the surgery.