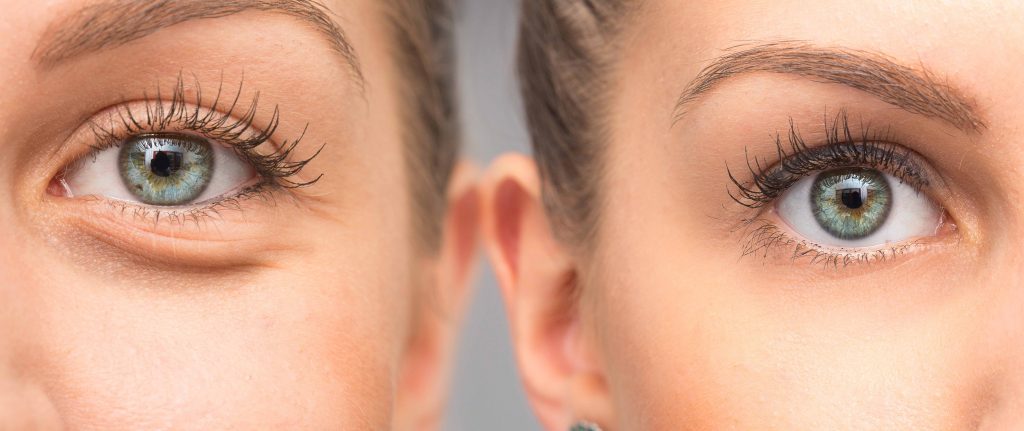 Top Seven Questions to Ask Your Surgeon Before Having Eyelid Surgery
Eyelid surgery is a great option if you wish to get a more attractive face look and enhance the look of your eyelids.
Eyelid surgery is a great option if you wish to get a more attractive face look and enhance the look of your eyelids. The treatment, often called blepharoplasty, aims at removing extra skin or tissue from the upper or lower part of the eyelid.
Surgeons perform eyelid surgery mainly done to lessen the look of puffiness, dark circles, or wrinkles below the eyes. To proceed with this surgery, the initial step is to schedule a consultation with the plastic surgeon before opting for the procedure. During this meeting, asking several questions is crucial to gain valuable insights.
Here are some essential questions to ask your eyelid surgeon before deciding to go along with surgical procedures.

1. Am I eligible for eyelid surgery?
Determining your eligibility for eyelid surgery is a crucial step while considering it for your eyes. It is advisable to consult with a qualified plastic surgeon to find out if you are suitable for blepharoplasty. Fortunately, blepharoplasty is generally a safe and non-invasive procedure, making it suitable for most individuals. However, to be eligible for eyelid surgery, you should:
Have overall good physical health
Want to get rid of extra skin and fat on the eyelids
Want to lessen the signs of aging, dark circles, or bags under the eyes
Be a non-smoker
Set realistic goals for the surgical procedure
During your consultation, the plastic surgeon will carefully evaluate these factors to determine if you are a suitable candidate for eyelid surgery. It is essential to have an open discussion with the surgeon to ensure the procedure aligns with your individual goals and health condition.
2. Which type of eyelid surgery, upper or lower, do I require?
You can opt for a blepharoplasty procedure on your upper eyelids, lower eyelids, or both, based on your expectations and the surgeon's recommendation. Both procedures work to improve the appearance of the eyelids by addressing wrinkles, puffiness, and other age-related changes, ultimately providing a more youthful and refreshed look.
Upper eyelid surgery
In an upper blepharoplasty, the surgeon makes incisions in the upper eyelid's natural crease, ensuring that they remain hidden when the eyes are open. In addition, the surgeon will remove excess skin and protruding fat before suturing the incisions carefully.
Lower eyelid surgery
To carry out lower blepharoplasty, the surgeon creates an incision just below the lower eyelash line to access and remove additional or unwanted skin from the lower eyelid. In some cases, an additional incision inside the lower eyelid (transconjunctival incision) may address specific lower eyelid concerns and adjust or remove excess fat.
3. What is the procedure of eyelid surgery?

Depending on the severity of the condition, the surgeons can use local anesthesia with sedation or general anesthesia during this inpatient process. In a study, the success rate of the procedure for young patients came out as 96.7% and for elderly patients it was 97.4%, slightly higher.
Professionals can work on the upper, lower, or both eyelids simultaneously. The procedure entails making incisions near the eyelids, such as under the eyelashes, behind the lower eyelid, or in the upper eyelid crease. Based on the areas that require treatment, the surgeon can remove one or more of these sections.
The surgeon will check out your general health before the procedure to determine whether you are healthy enough to undergo the procedure.

4. What are the risks associated with blepharoplasty?

Like other surgical procedures, blepharoplasty accompanies certain risks as well. Eyelid surgery often carries the risk of a negative anesthetic reaction, infection, severe bleeding, or blood clots. Even though these side effects are rare, the following risks are likely to follow your eyelid surgery:
Inflamed or dry eyes
Issues with the eyelids, like difficulty in closing the eyes completely
Visible scars, or a change from the usual skin tone
Damage to the eye muscles
Blurry eyesight temporarily

5. What should be the recovery time after eyelid surgery?

Having a broad concept of what will happen during the recovery phase can be valuable when you decide to undergo eyelid surgery. Your surgeon can help you with specific information on the adequate recovery time and the activities you will need to do during that recovery phase.
Usually, your eyelids would remain bruised or swollen for 1-3 weeks after surgery. It would take around 3 months for your eyes to get back to their normal appearance. The time to be back in the office depends on the type of surgery you have opted for.
If you underwent any of the lower or upper blepharoplasty, you can resume your office work after taking off for just one week. Likewise, you may need full 2 weeks of recovery time if you have opted for both the lower and upper eyelid surgery together.
Adhering to the instructions of your surgeon will be helpful in prompt healing. Hence, make sure to listen to your doctor and avoid indulging in activities strictly prohibited for you.
6. How many similar surgeries have you conducted in the past?

You need to have complete confidence in your surgeon regarding his or her qualifications, skills, and expertise to perform blepharoplasty on your eyelids. Therefore, it is crucial to check the person's qualifications and inquire about their success rate in performing similar surgeries along with the duration of their practice.
Reputable surgeons will be readily available to answer all your questions and offer the necessary advice that you need. Additionally, do not hesitate to inquire about your surgeon's overall years of experience, which will further ensure that you are in capable and trustworthy hands.
7. What steps should I take to prepare for eyelid surgery?

The best way to prepare for the treatment should be one of your last inquiries to your cosmetic surgeon if you have determined to proceed with eyelid surgery. The surgeon will advise you on several actions to ensure you are prepared for the procedure and following recovery time. Here is a quick look at a few possible necessary steps in this regard:
Obtain a medical examination and laboratory tests
Stop using or changing certain medications
Quit smoking
Quit consuming alcohol
Take a leave from work to rest
Prepare meals for the time you will be recovering
Ask your family member to drive you home following surgery so you may focus on healing
Establish an enjoyable and practical recovery space in your house
With this knowledge, you can prepare for your healing the better way, both personally and professionally. Additionally, you can also ask for the support of your family members and schedule days off from work.
As for aftercare, you should try to have clothes with buttons or zippers so that you do not feel hassled wearing or putting them off. Avoid works that need more exertion. Just like before the surgery, strictly avoid drinking alcohol or smoking until you recover completely from the surgery as it could affect the healing results directly.
Conclusion

Eyelid surgery or blepharoplasty enhances the appearance of the eyelids and addresses various eye-related concerns. Although primarily a cosmetic procedure, many individuals opt for eyelid surgery to improve their field of vision and address eye-related issues. If you are considering eyelid surgery, it is important to discuss it with a board-certified eye care specialist to understand the risks and benefits associated with the procedure.
If you are still looking out for the best eyelid surgeon to help you with a successful surgery, we would encourage you to visit our website. We enable you to choose from among the most feasible eyelid surgeons in your city. Once shortlisted, you can fix an appointment with the concerned expert and go on to discuss all your concerns in a candid conversation. Once you feel satisfied with the responses of the surgeon, you are all set to go for the eyelid surgery.