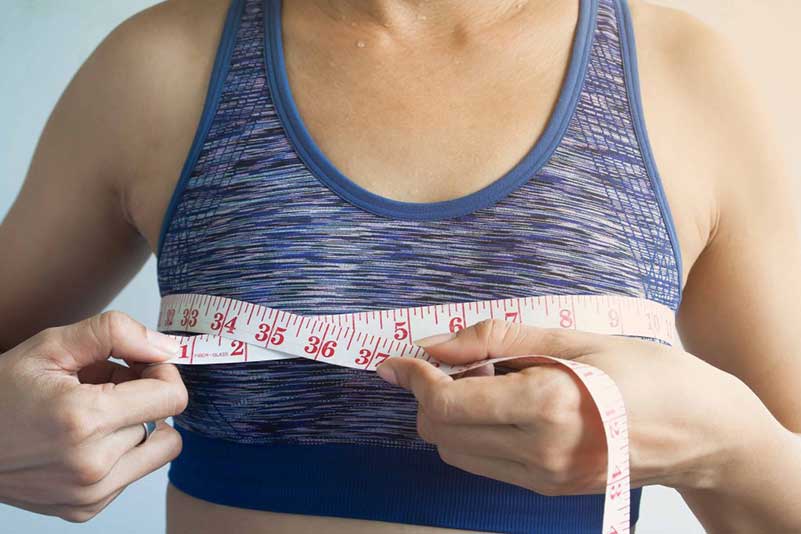 Breast Reduction Surgery: Important Questions to Ask Your Surgeon
Breast reduction surgery, medically known as reduction mammaplasty, is a procedure designed to reduce breast size by eliminating excess fat, breast tissue, and skin.
Breast reduction surgery, medically known as reduction mammaplasty, is a procedure designed to reduce breast size by eliminating excess fat, breast tissue, and skin. This surgery is particularly beneficial for individuals with overly large breasts as it can alleviate discomfort and enhance their appearance.
Aside from physical benefits, breast reduction surgery has the potential to significantly improve self-image and boost one's confidence to engage in various physical activities comfortably. Here is more on this particular surgery followed by the questions you should ask your surgeon regarding it before going under the knife.
Purposes of Breast Reduction Surgery
Breast reduction surgery is suitable for individuals who experience the following issues due to large breasts:
Chronic back, neck, and shoulder pain
Shoulder grooves caused by bra straps
Persistent rash or skin irritation underneath the breasts
Nerve pain in the breast area
Inability to participate in certain activities
Low self-esteem and poor body image due to the size of their breasts
Difficulty finding well-fitting bras and clothing
The procedure aims to alleviate these physical discomforts and improve the individual's quality of life. It allows the patients to engage in activities with enhanced comfort and self-confidence. Before considering breast reduction surgery, it is vital to consult a board-certified plastic surgeon to understand the process, potential risks, and expected outcomes.
Singling out the Right Surgeon for Breast Reduction
Finding the right surgeon for breast reduction surgery involves a series of important steps:
Seek Referrals: Begin by asking family, friends, and healthcare providers for recommendations on potential plastic and cosmetic surgeons in your area. These referrals can help you create an initial list of candidates.

Online Research: If you don't have any referrals, conduct an online search and focus on surgeons with good ratings and reputations.

Check Credentials and Experience: Research the credentials of each surgeon, including educational qualifications, training, fellowships, and board certifications. Verify the surgeon's practice license and registration number from the relevant medical authority to ensure they are government-certified. Look for a surgeon with no history of malpractice claims or disciplinary actions.

Consider Experience and Specialization: Prefer a surgeon with approximately 8 to 10 years of experience performing breast reduction surgeries. More experience often means better skills and expertise. It's always beneficial to choose a surgeon who specializes in breast surgery or breast reduction specifically to ensure optimal results.

Schedule a Consultation: Arrange a consultation with the surgeon to discuss your concerns and ask any questions you may have about the procedure. Be well-prepared for the meeting by researching the breast reduction procedure and preparing a list of questions to gather detailed information.

Read Patient Reviews: Take the time to read reviews and testimonials from previous patients, which you can find on the hospital's website or other platforms. These reviews provide insights into the overall patient experience, including appointment booking, consultations, waiting times, hospital/clinic environment, staff behavior, and available services. Such feedback helps gauge whether the hospital or clinic meets patients' expectations.
Questions You Need to Ask Your Breast Reduction Surgeon
Here are some vital questions that you should ask your expert to get a detailed insight into the procedure and the way the expertise of your surgeon in performing it.
Are you a board-certified plastic surgeon?
Board certification ensures that the surgeon has received specialized training and experience in plastic surgery. It requires completion of specific education, training, and passing comprehensive examinations. You can consider the expert as well-equipped to educate you about the procedure and perform the surgery with success.
How much experience do you have in performing breast reduction surgery?
Not all board-certified plastic surgeons specialize in breast surgery. It's essential to inquire about their experience in breast reduction procedures, including:
The number of years they have been performing such surgeries,
The number of cases they have completed, and
How frequently they perform breast reduction surgeries.
This will help ensure that the surgeon has the necessary skills and expertise to achieve your desired results.
Where will you perform the surgery?
Ask the surgeon about the location of the surgery, as plastic surgeons may operate in different settings such as their surgical facilities, outpatient surgery centers, or hospitals. If you prefer a specific location, discuss it with the surgeon and inquire about the hospitals where they have privileges to admit and treat patients.
Am I a suitable candidate for breast reduction surgery?
Ensure that you meet the criteria for breast reduction surgery, which include the following:
You are physically, mentally, and emotionally healthy
Your breasts are disproportionately large for your body frame
You are experiencing physical discomfort or pain due to the weight of your breasts
You have realistic expectations about the outcomes of the surgery.
You do not smoke or drink
Can teenagers undergo breast reduction surgery?
While teenage females might be candidates for breast reduction surgery, it is crucial to consider that breast development is not usually complete until around age 18 or later. Surgery performed during the teenage years might require revision if breast growth continues. Discuss the potential pros and cons of breast reduction surgery for teenagers with the plastic surgeon.
Can I see before-and-after pictures of your breast reduction patients?
Request to see before-and-after pictures of breast reduction patients treated by the surgeon. These images will give you an idea of the type of results you can expect. It is also beneficial to view pictures based on your gender (male or female) to better understand the surgeon's expertise in handling cases similar to yours.
To what extent can breast reduction surgery reduce your breasts?
During your consultation, the plastic surgeon will assess your case and discuss the breast tissue that would need safe removal while ensuring proper healing and maintaining the reduced breast shape. They will consider your preferences to achieve desirable and realistic results.
Which technique do you use for breast reduction?
The surgeon will recommend a specific technique based on the cause of excess breast tissue. Options may include a breast lift, traditional breast reduction surgery, or liposuction. The surgeon might also combine different techniques to achieve the best outcome.
How can I prepare for breast reduction surgery?
Your plastic surgeon will provide a list of pre-operative instructions. These might include
Adjusting your medication
Undergoing medical tests
Getting a mammogram
No smoking or drinking
Avoiding certain medications and supplements to prevent excessive bleeding
What happens during breast reduction surgery?
Breast reduction surgery involves administering anesthesia to keep you comfortable during the procedure. The surgeon will make incisions, remove excess tissue, skin, and fat, and reshape the breasts. The incisions will be closed with sutures, adhesive, or tape, followed by covering your chest with bandages.
How long does breast reduction surgery last?
The actual surgery typically lasts around two to four hours, and you will be under anesthesia for about five hours. In most cases, the surgeon will perform breast reduction surgery as an outpatient procedure.
What can I expect immediately after breast reduction surgery?
After the surgery, you will spend time in the recovery area until the anesthesia wears off. In some cases, the surgeon may place drainage tubes to reduce swelling. Pain and discomfort will gradually subside. You will receive important instructions on post-surgery care and pain management.
What are the risks and complications associated with breast reduction surgery?
All surgeries carry some level of risk. Your plastic surgeon will explain the potential risks based on your health history and the condition of your breast tissue and skin. Some common risks may include anesthesia complications,
Bleeding
Infection
Loss of nipple sensation
Unfavorable scarring, and or
While serious complications are rare, it is important to be informed.
What is the recovery process like after breast reduction surgery?
During recovery, you can expect pain, tenderness, swelling, and bruising. It's crucial to follow your surgeon's instructions for post-operative care such as:
Wearing supportive garments
Avoiding physical strain, and
Attending follow-up appointments
When will I notice the results of breast reduction surgery?
You will notice immediate results in terms of reduced breast size and relief from discomfort. Swelling will gradually subside over a few months, and the results will become more apparent as your breasts heal.
Are the results of breast reduction surgery permanent?
The reduction in breast size achieved through surgery is generally permanent unless significant weight gain or pregnancy occurs. However, natural aging, gravity, and hormonal changes can cause some changes to the breasts over time.
Satisfying responses to all these questions will help you prepare your mind in favor of surgery in a better manner. All you need is to approach an experienced surgeon, which is where you can seek assistance through our website.